Steampunk Plague Doctor Mask "Ichabod"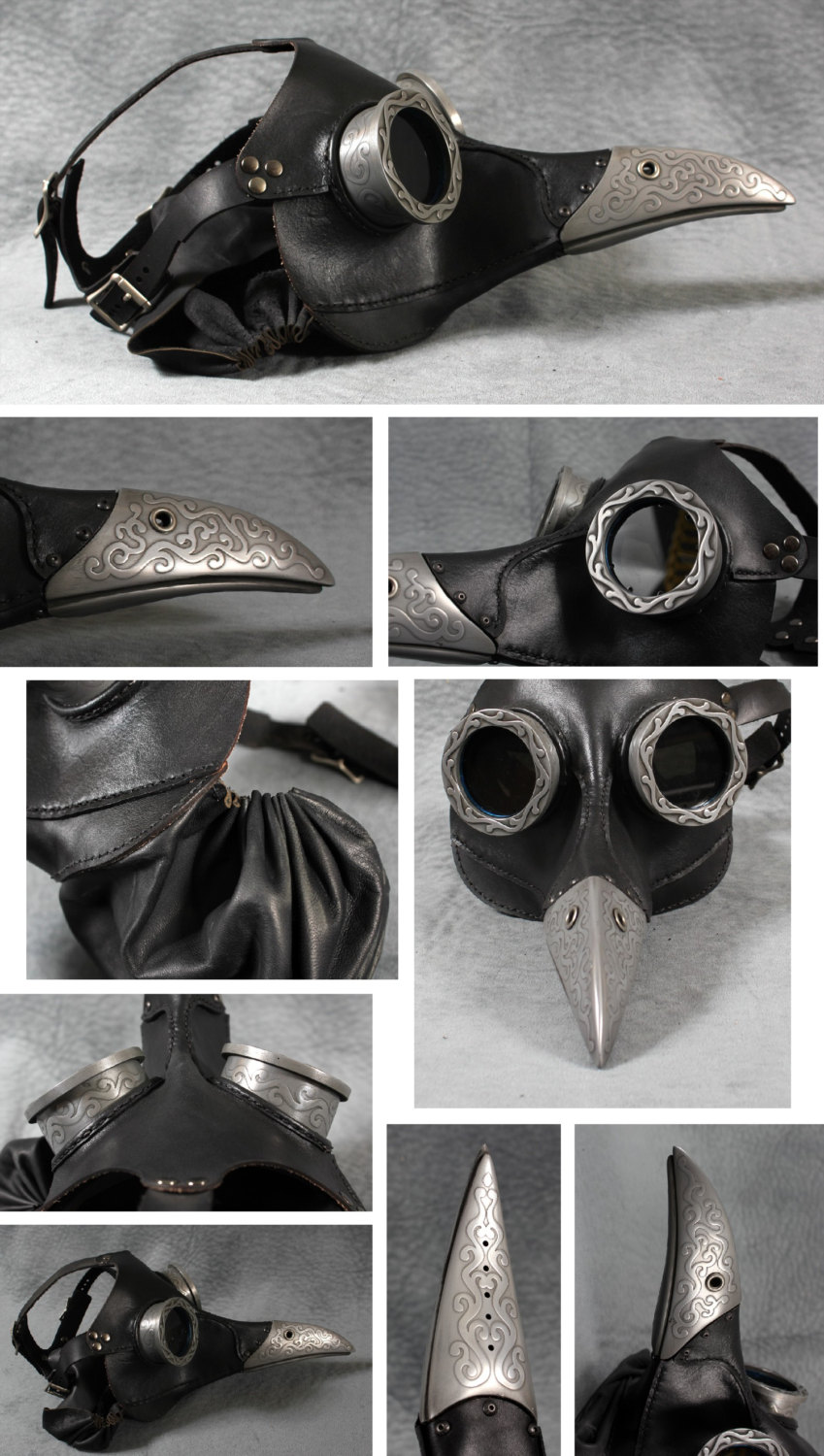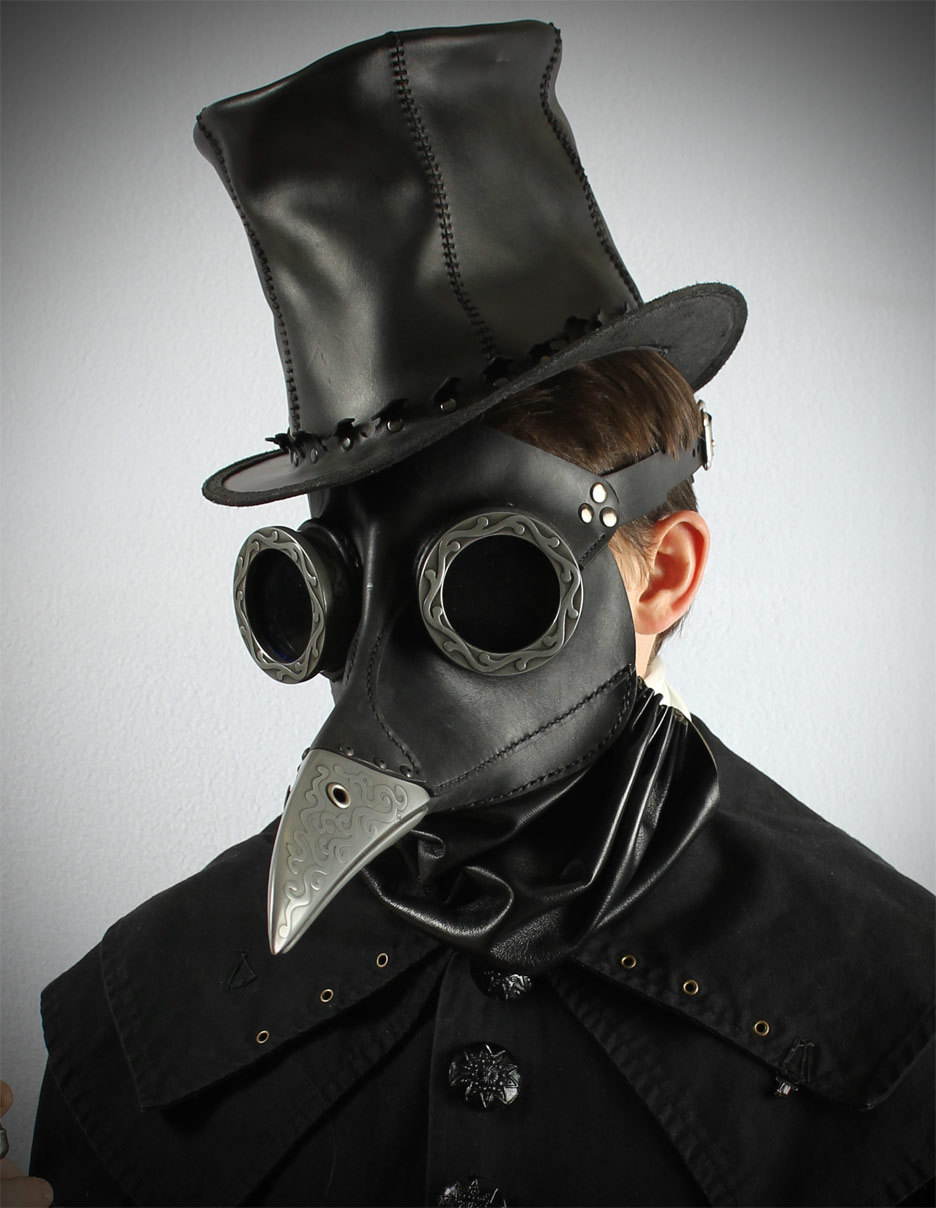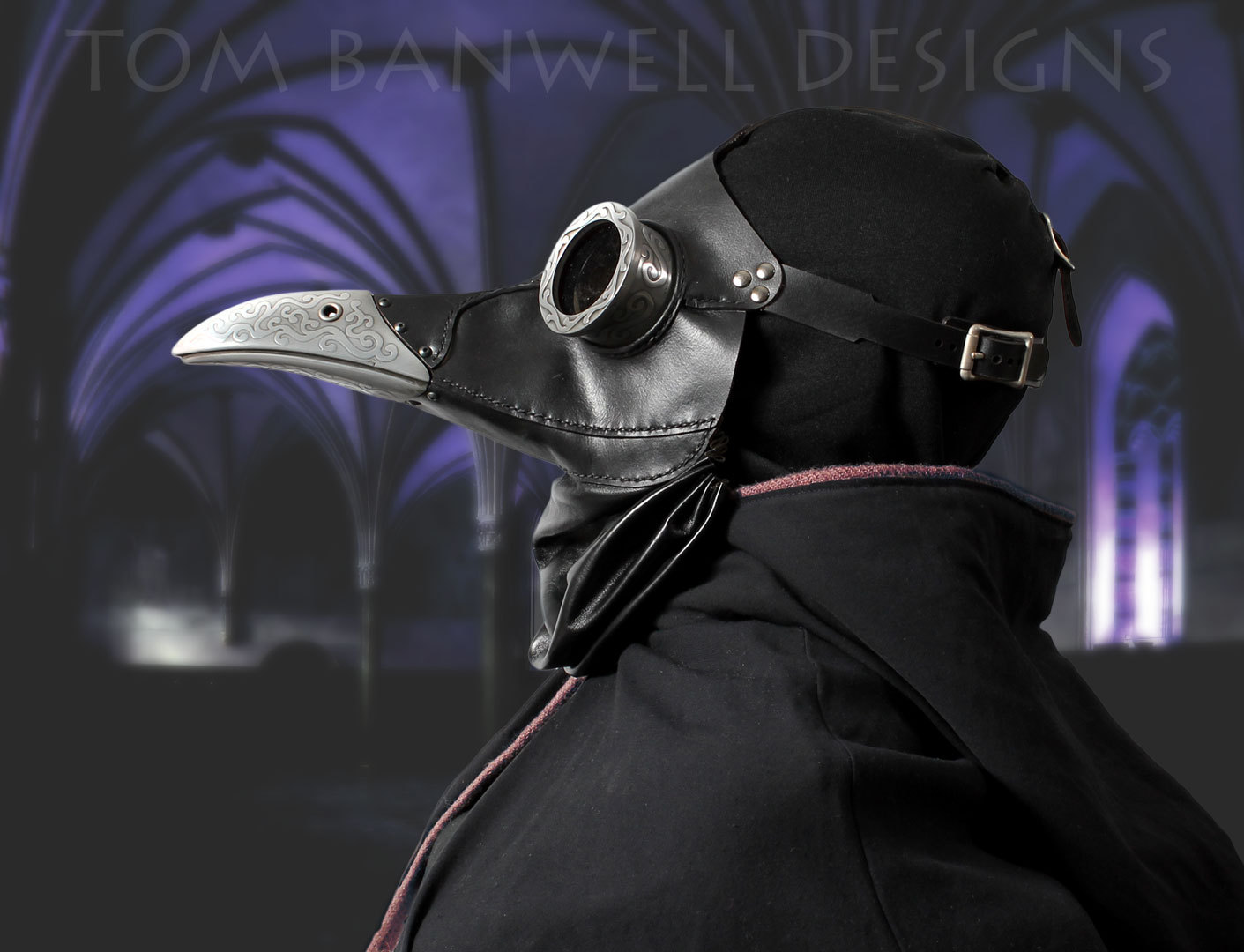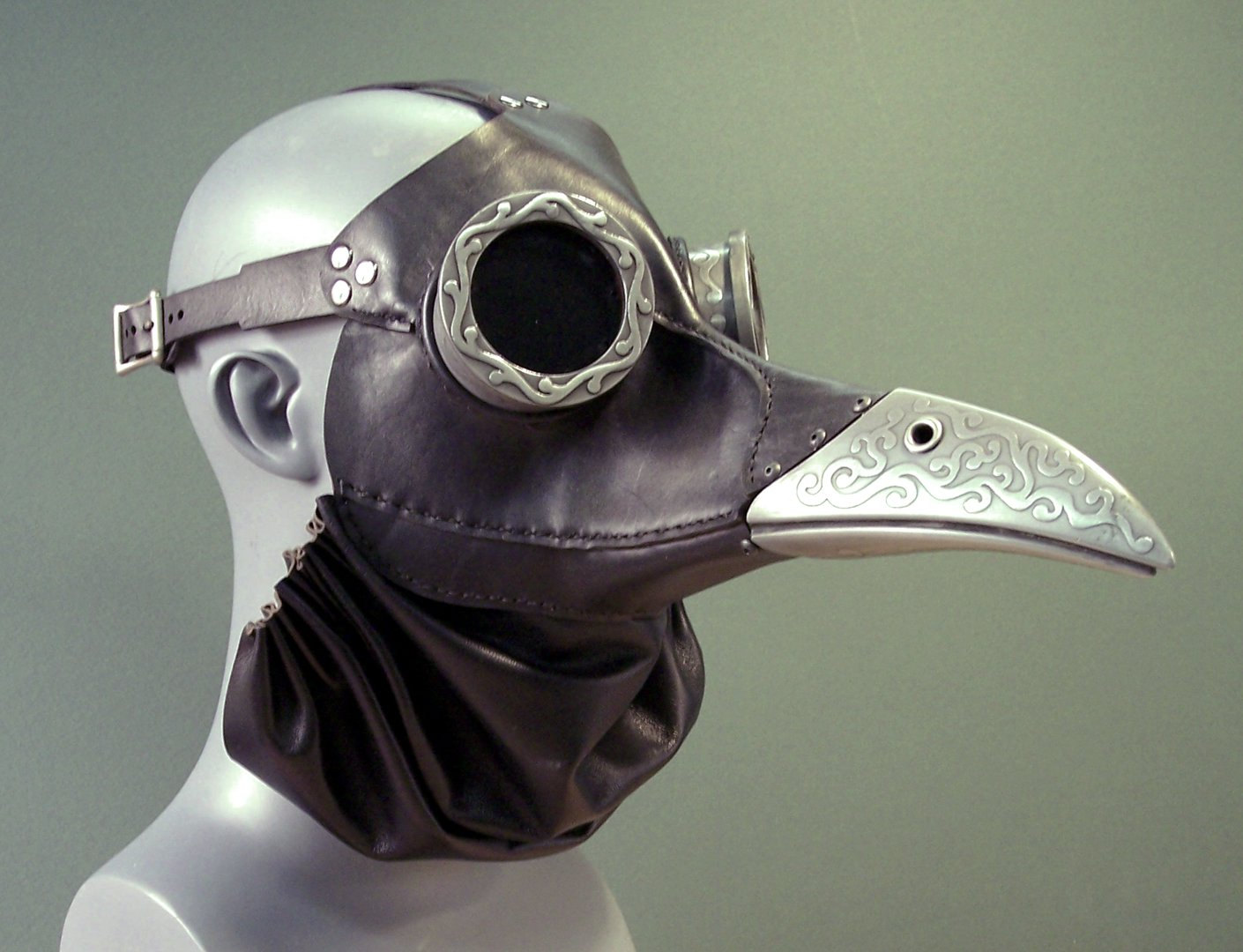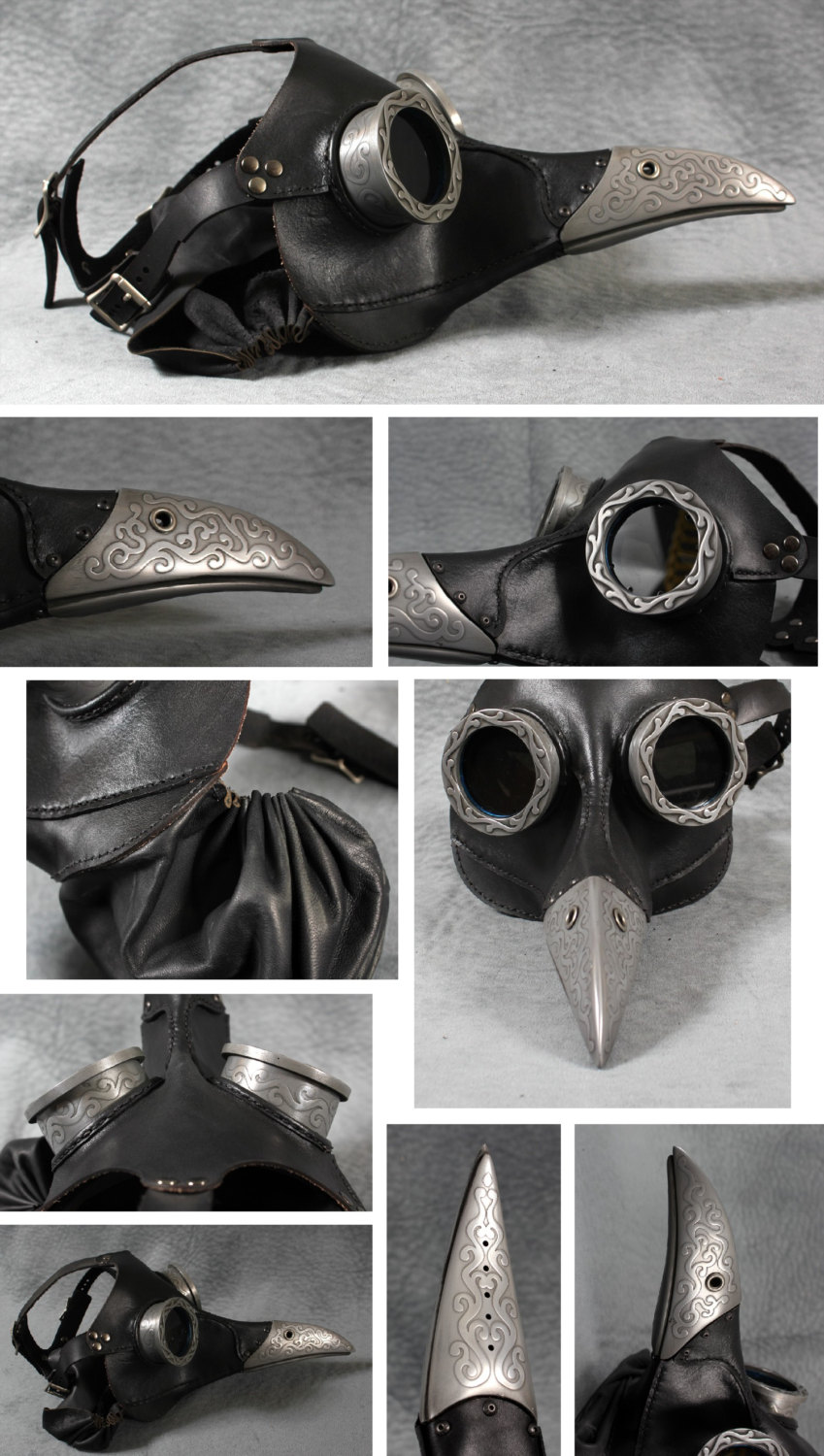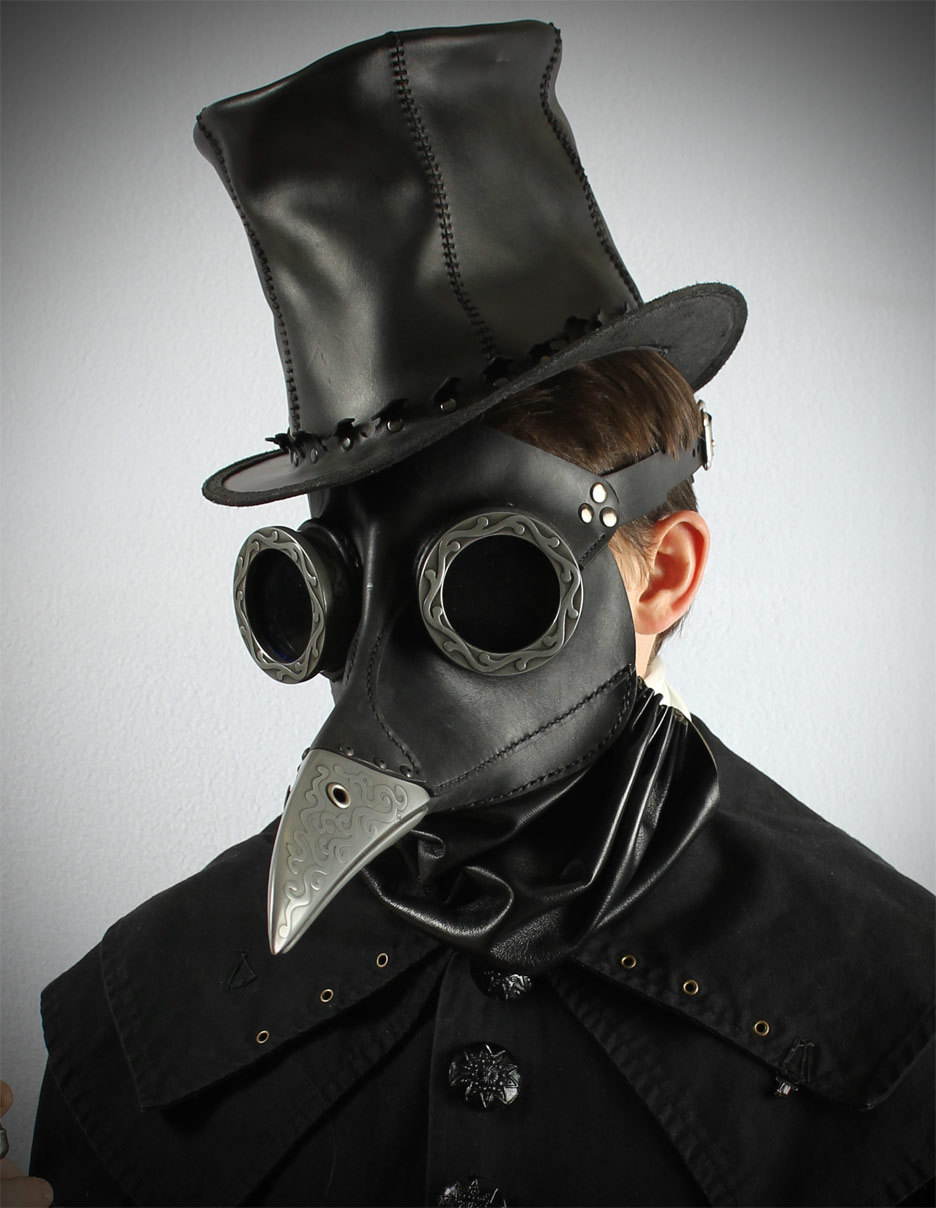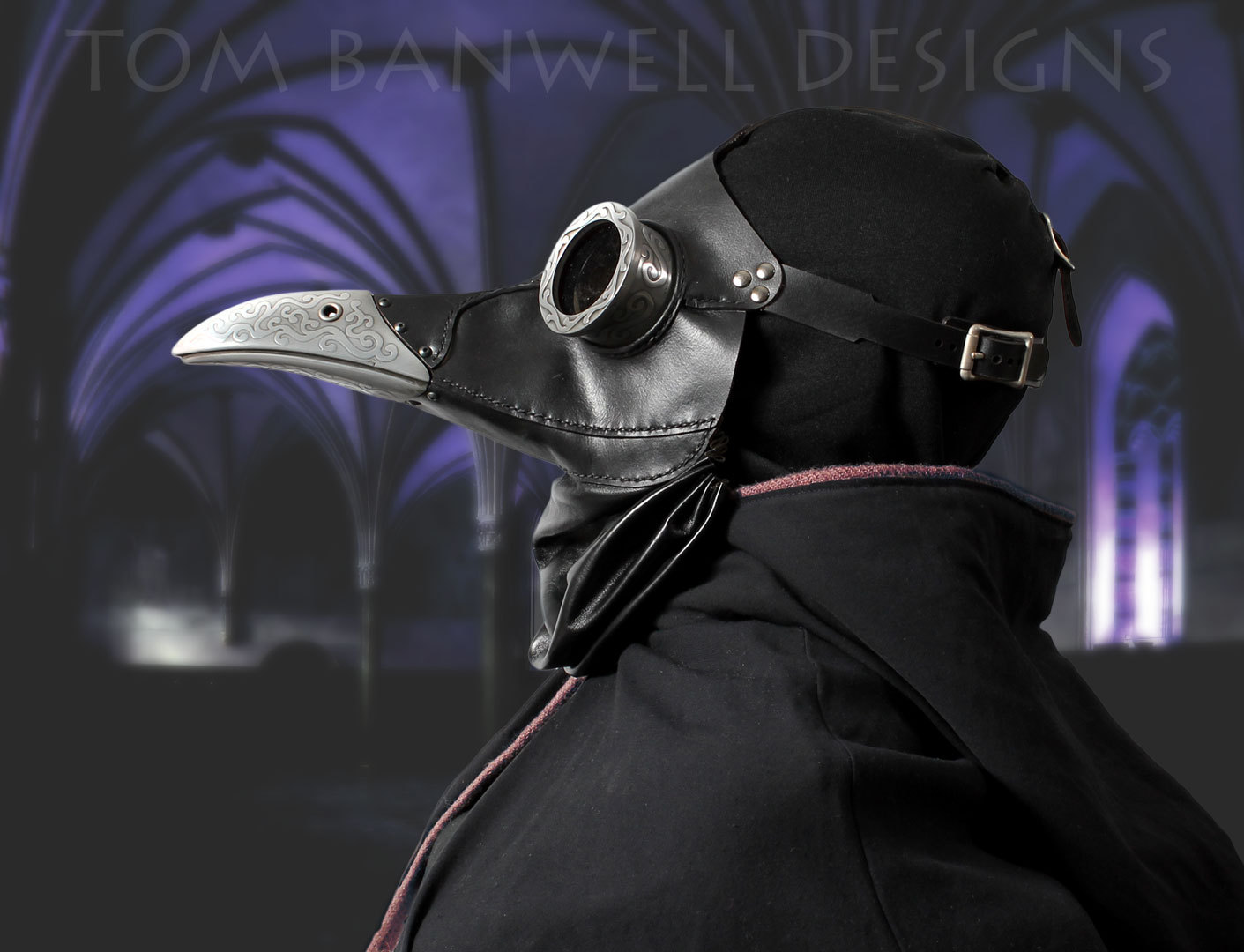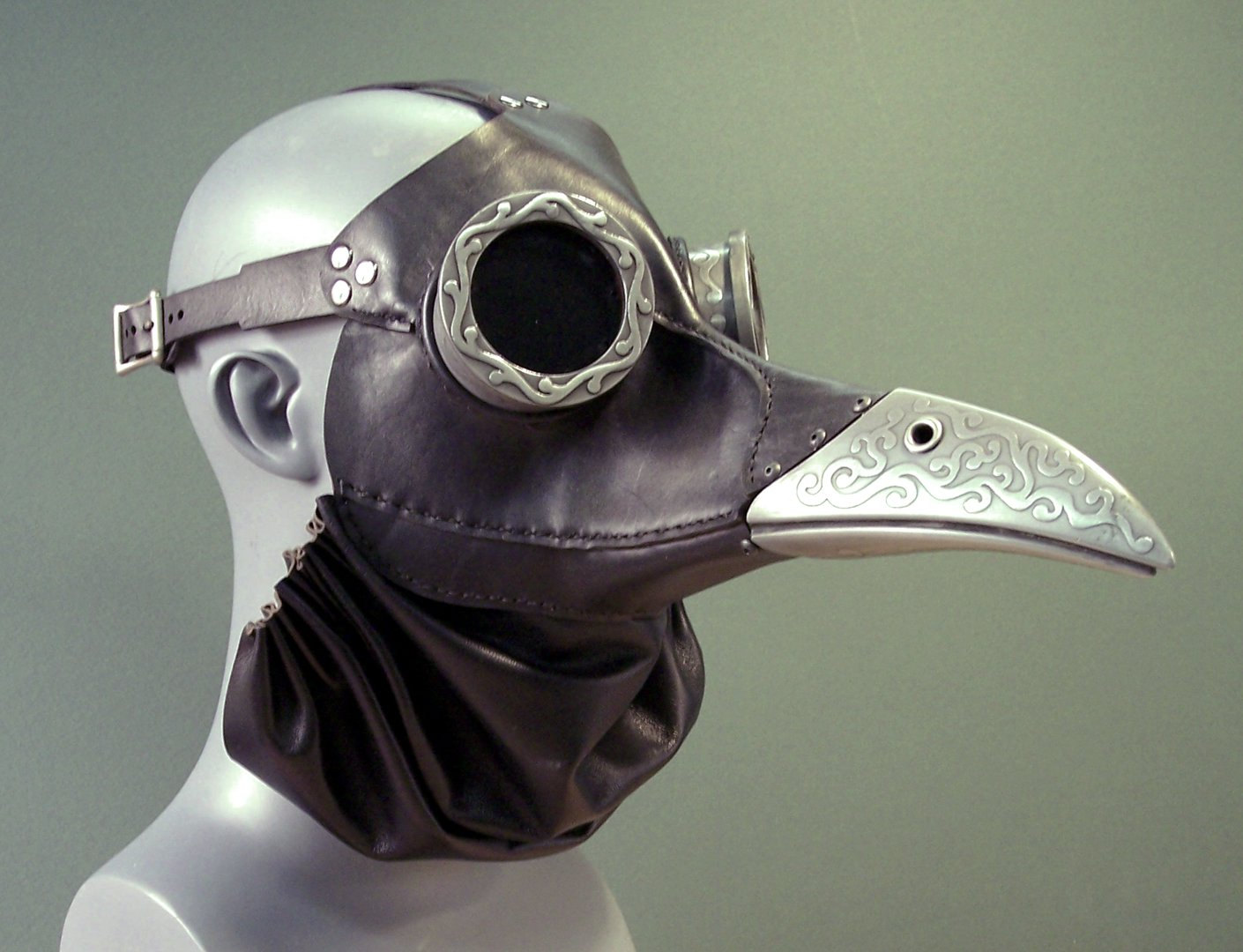 Steampunk Plague Doctor Mask "Ichabod"
Ichabod is a steampunk leather plague doctor mask. It is made of 4-5 and 5-6 oz vegetable tanned leather, all top grain cowhide. The mask leather is available in either black or white. The straps are adjustable by means of three buckles, and the mask will fit a head between a small 21" all the way up to an extra large 24".
The beak and eyepieces were designed and fabricated by me, then cast in cold cast aluminum. They have been polished which brings out the bas relief pattern embellishing them. The beak has two large nostrils which serve as ventilation holes for easy breathing.
The chin and neck are covered by a piece of black top grain lambskin, chosen for its softness, which is gathered at both sides. It is handstitched to the bottom of the mask.
The mask is all handstitched with waxed thread. The straps are riveted to the mask. The beak is held on with nine machine screws, and the eyepieces are held on using wire. The headband strap has a large piece of foam on the front that goes against the forehead for comfort.
The lenses are like dark glasses, and made of 1/8" acrylic. The wearer can look out easily (even in interior lighting), yet no one can look in. The entire mask weighs just 390 gm (less than 14 oz) and is comfortable to wear. The beak was cast hollow so that it is lightweight. The bottom of the beak is just as elaborately embellished as are the sides, plus there are five additional vent holes.