Plague Dr Costume, Schnabel mask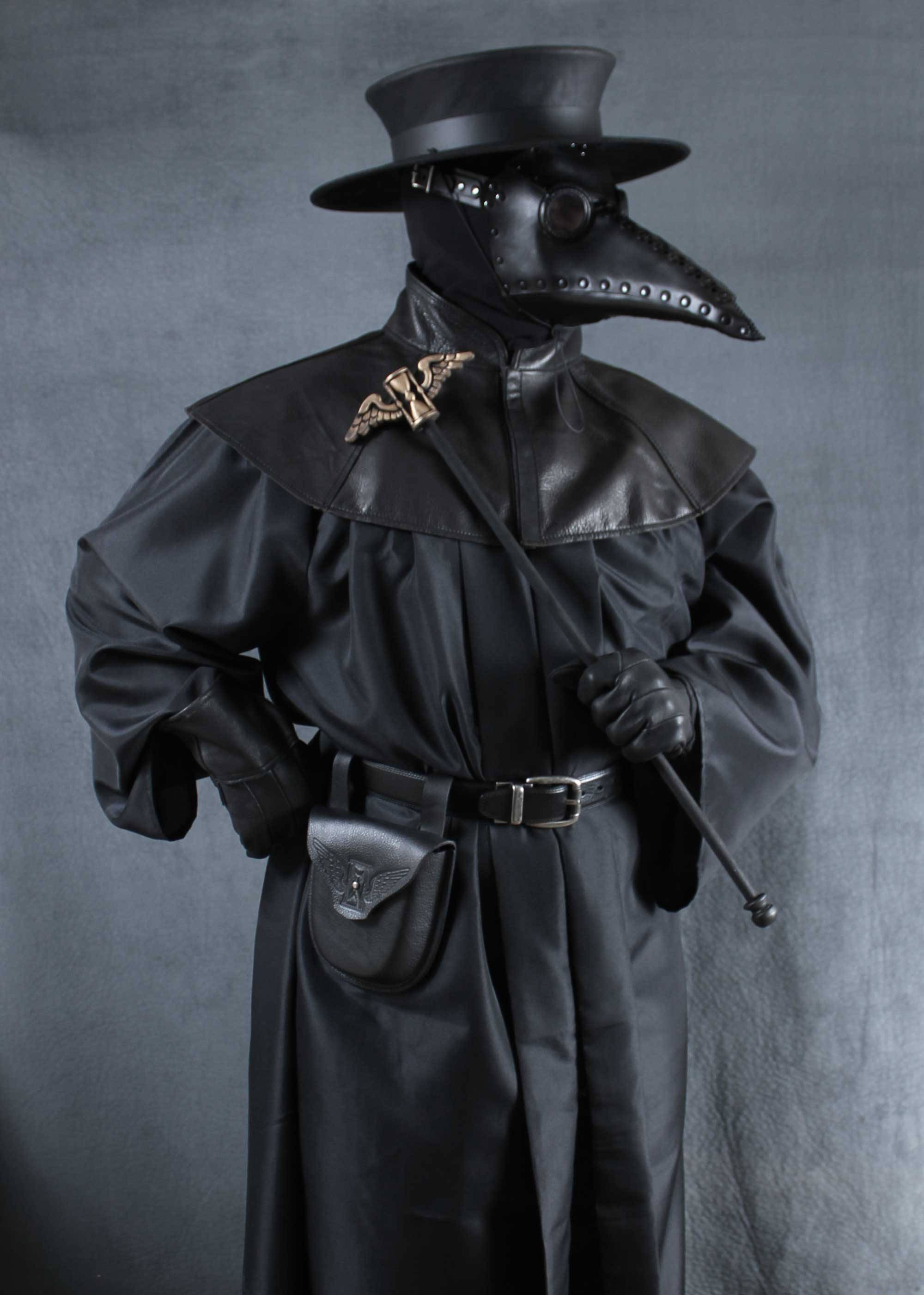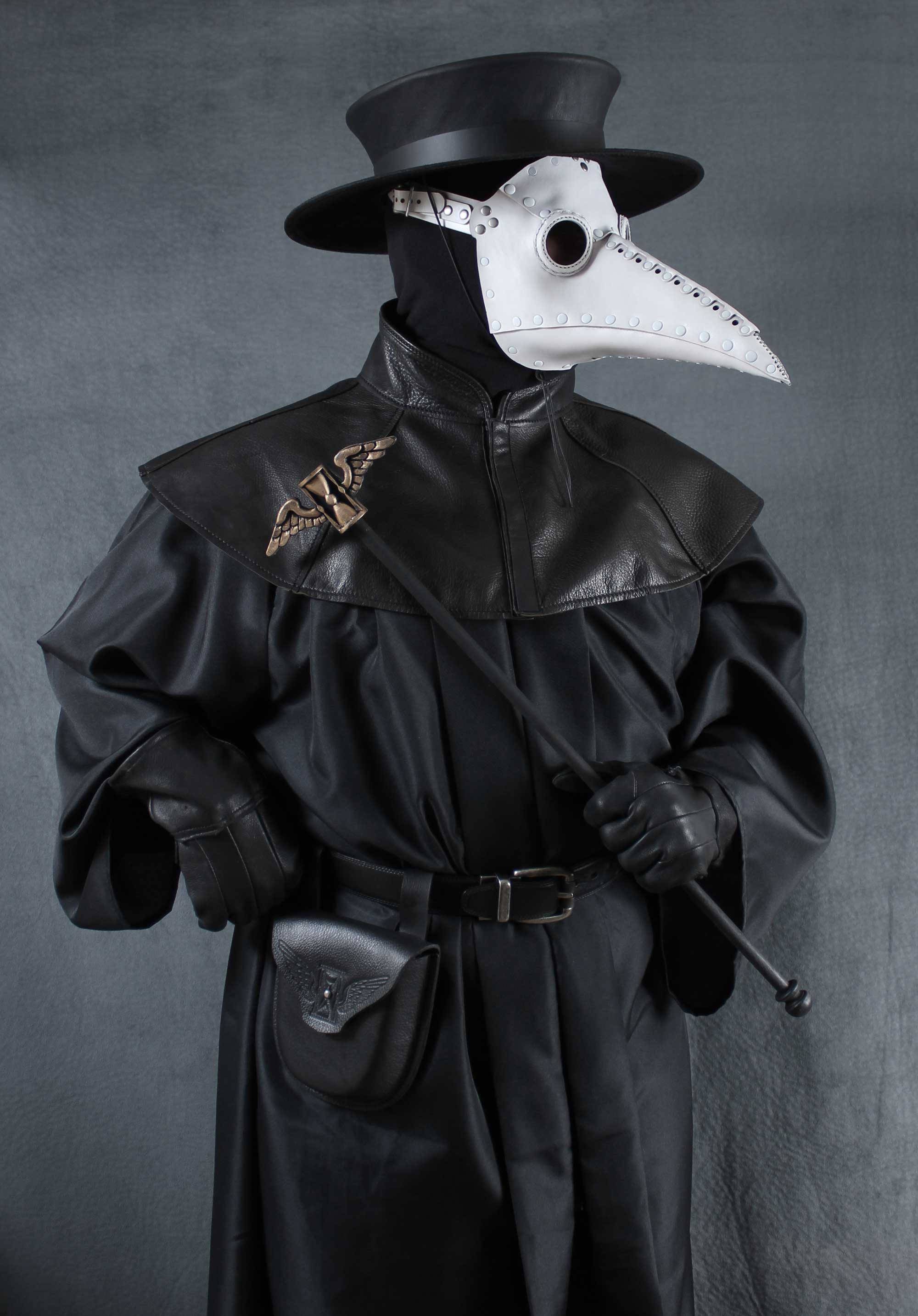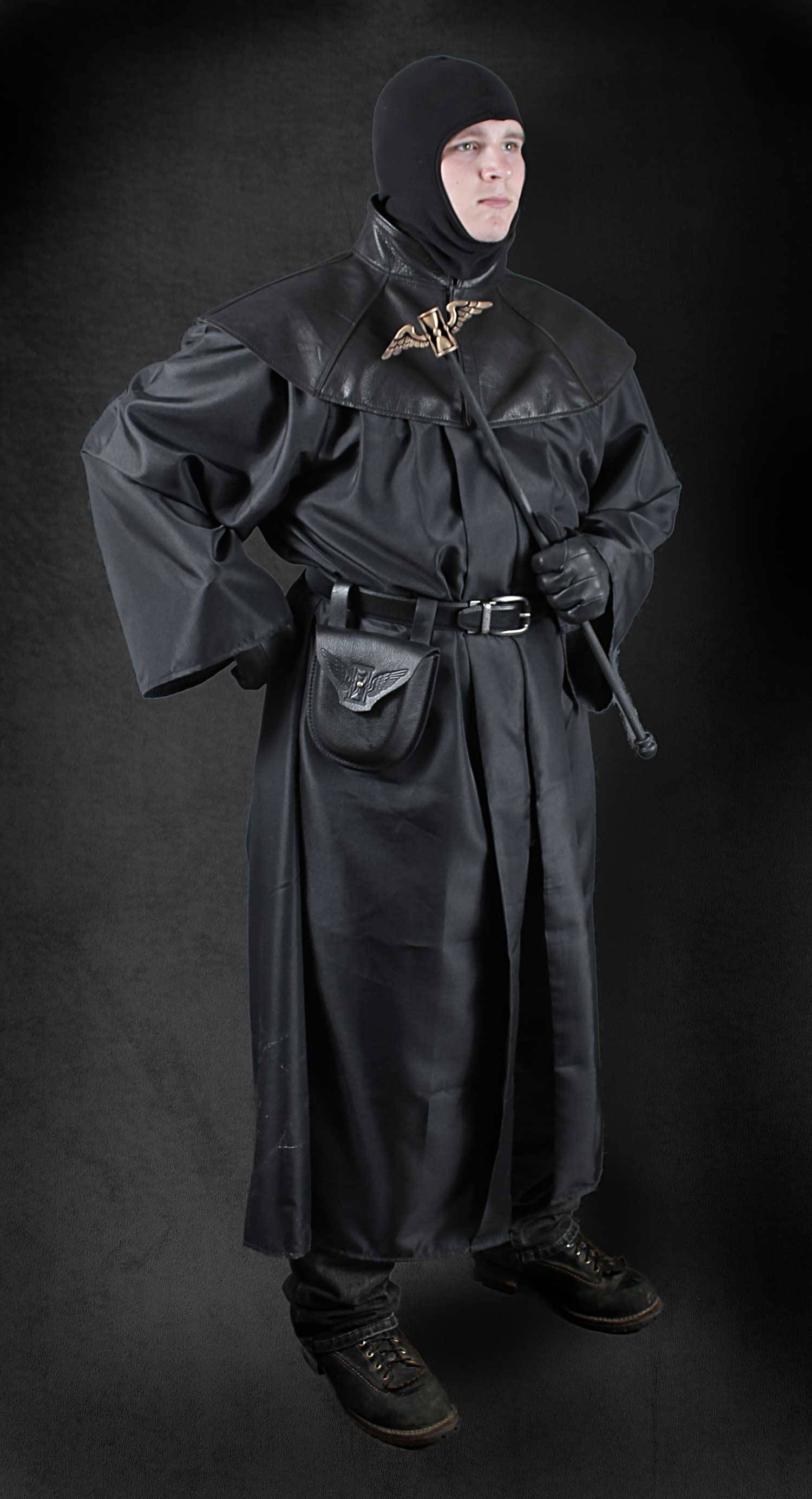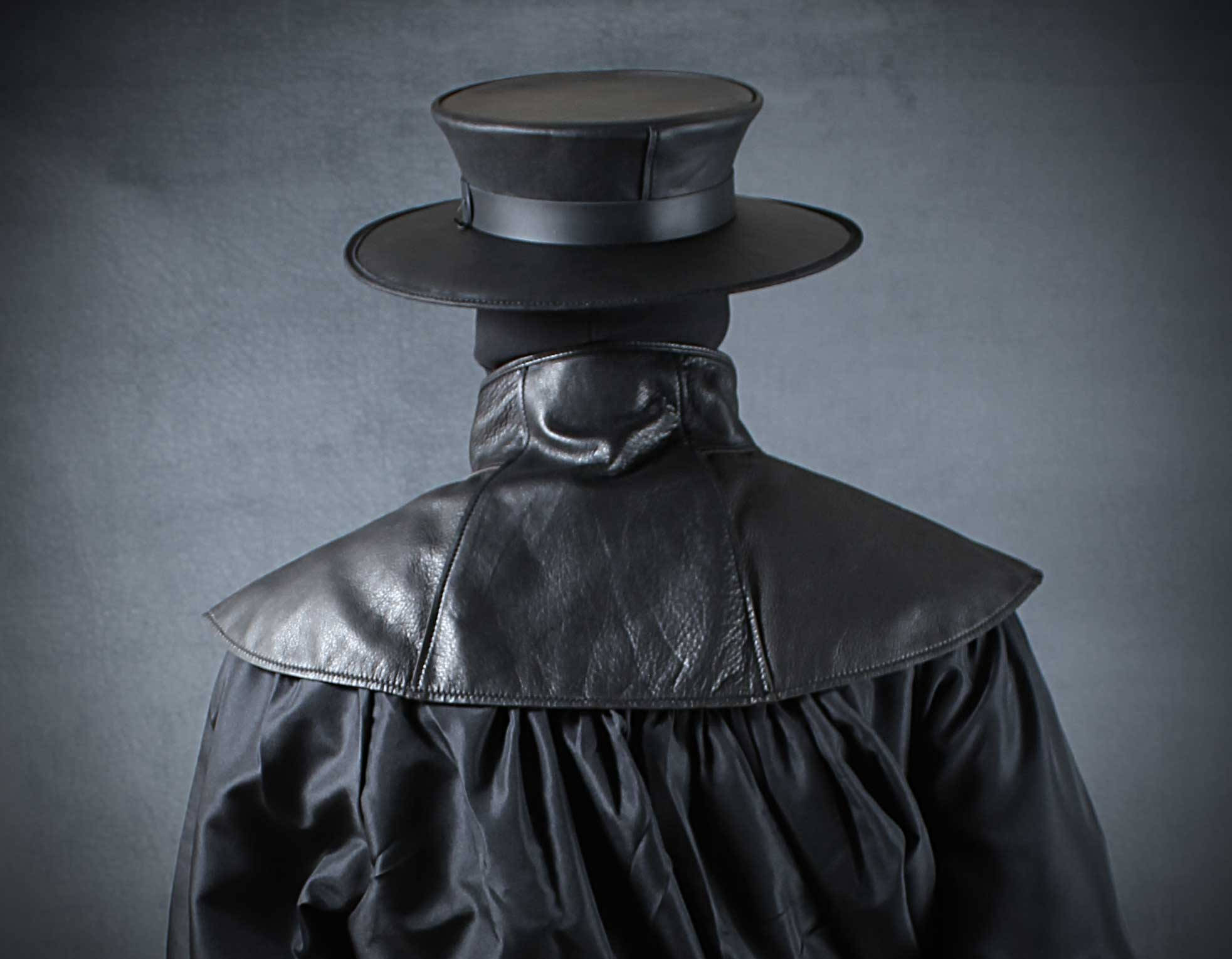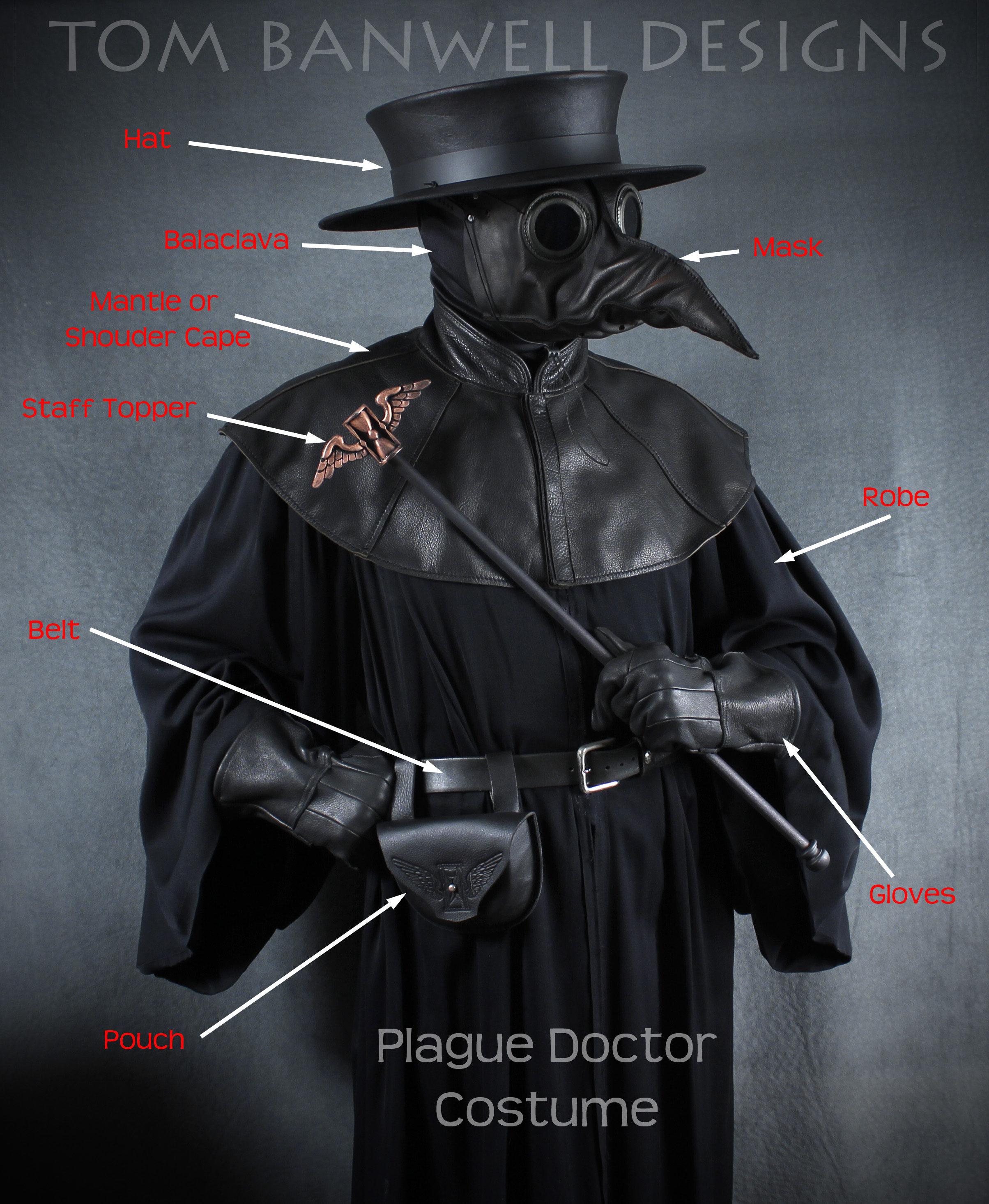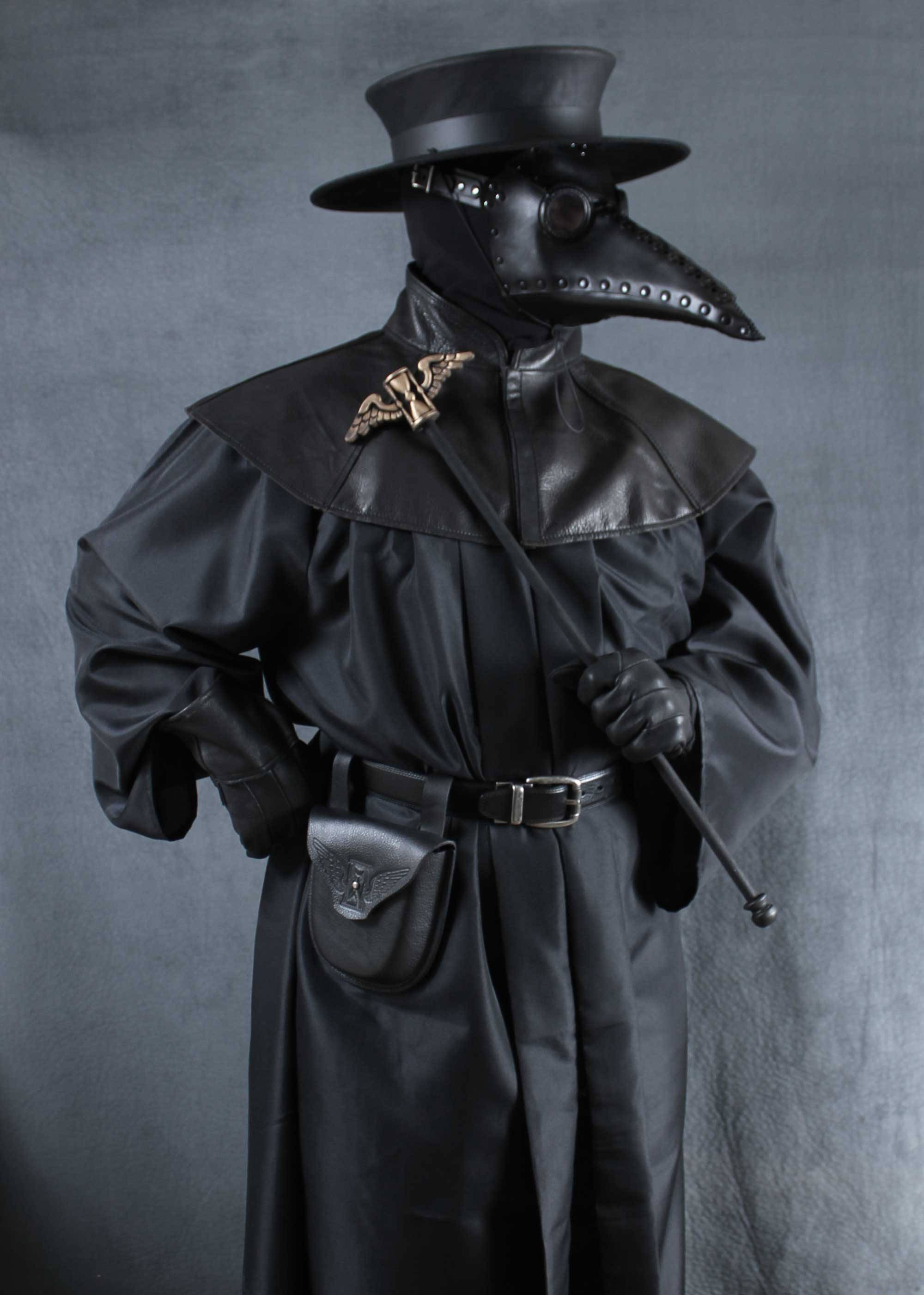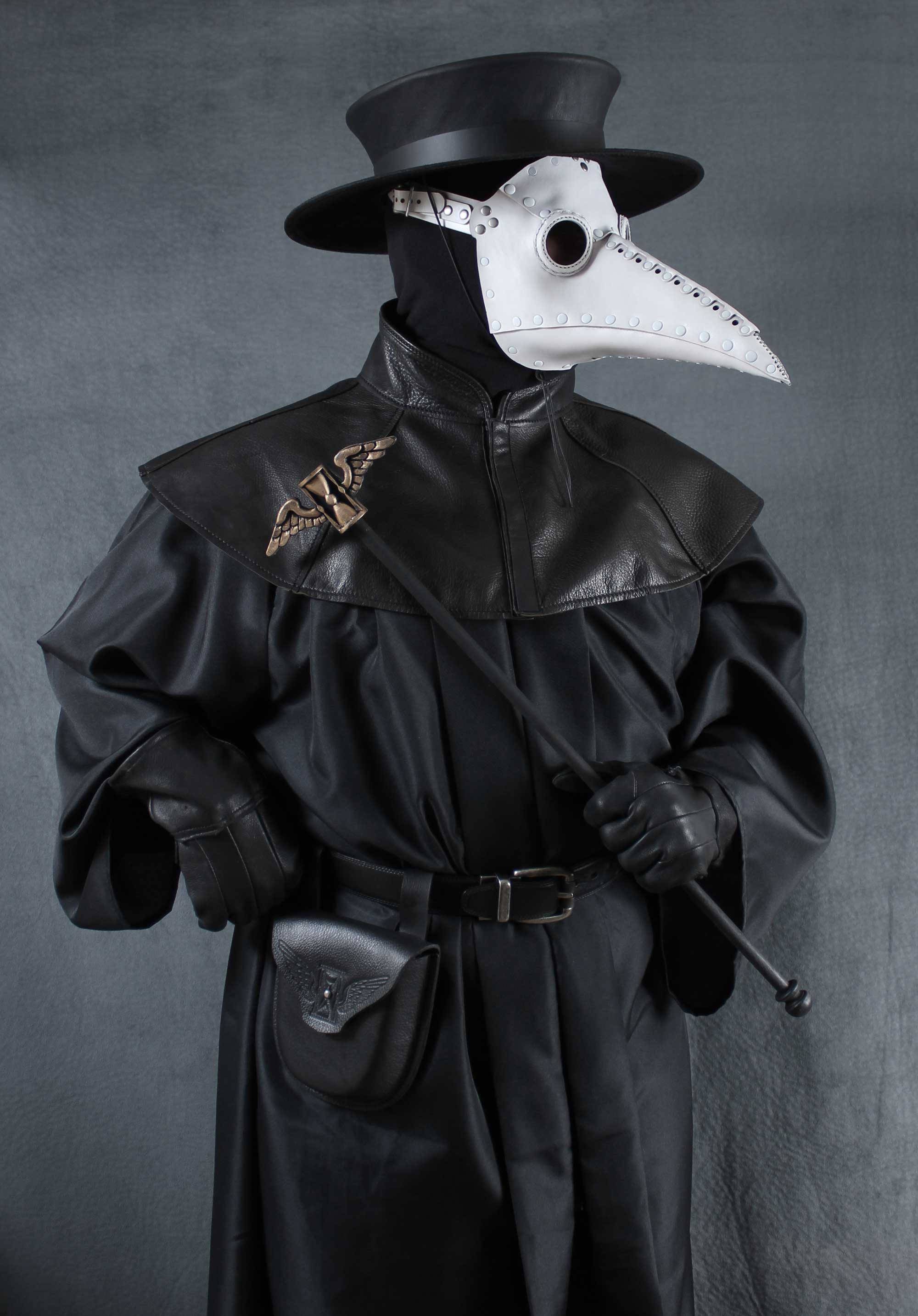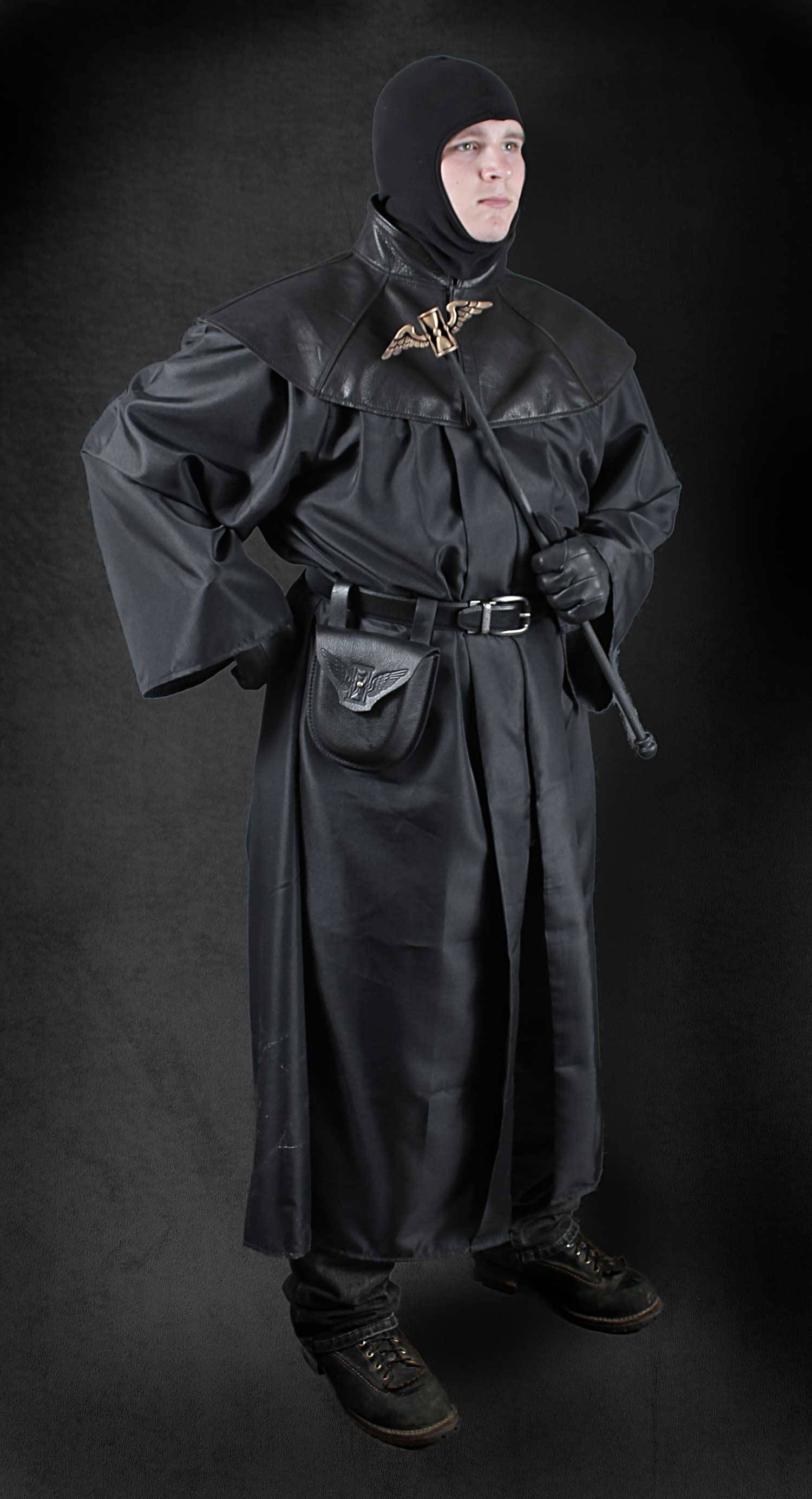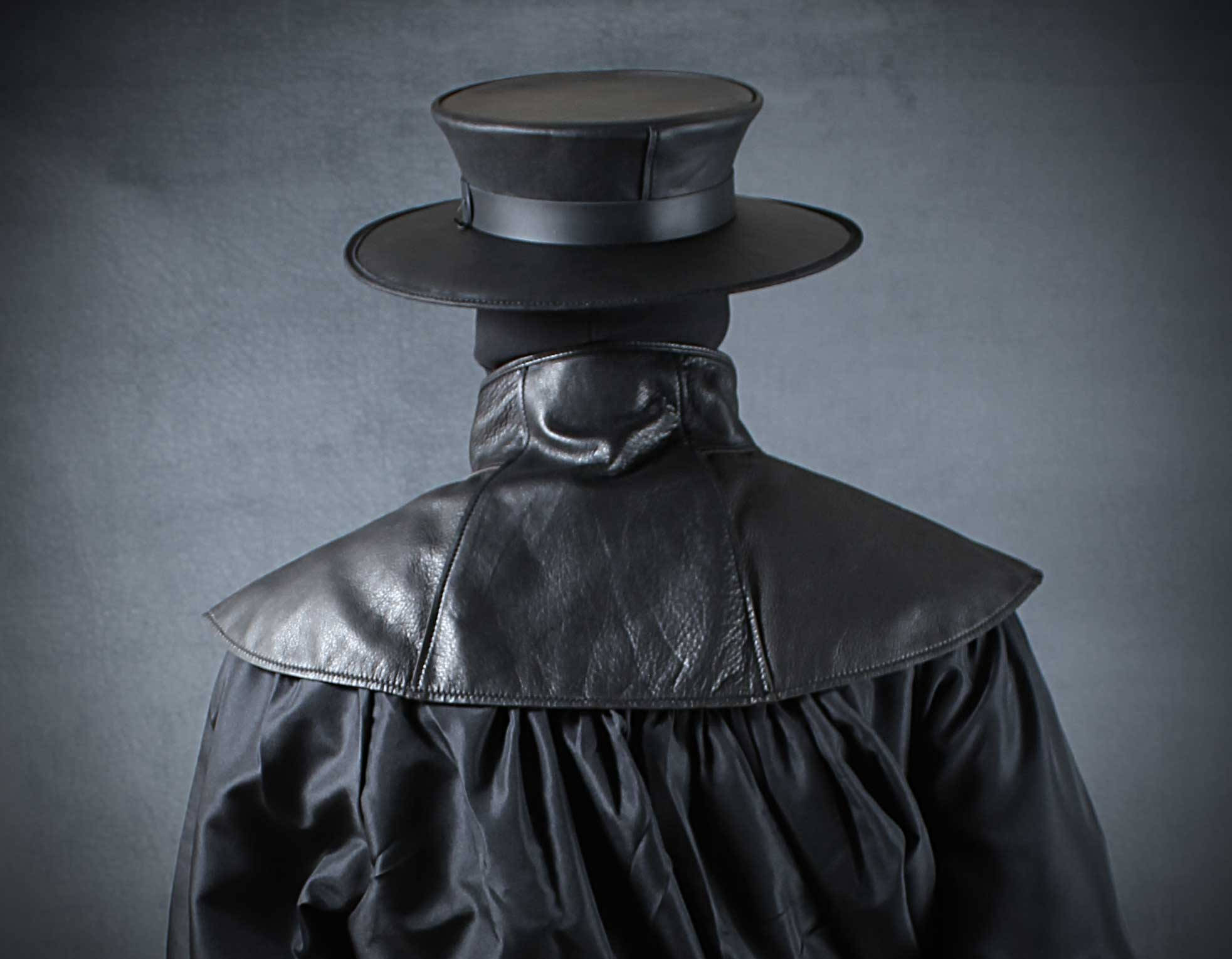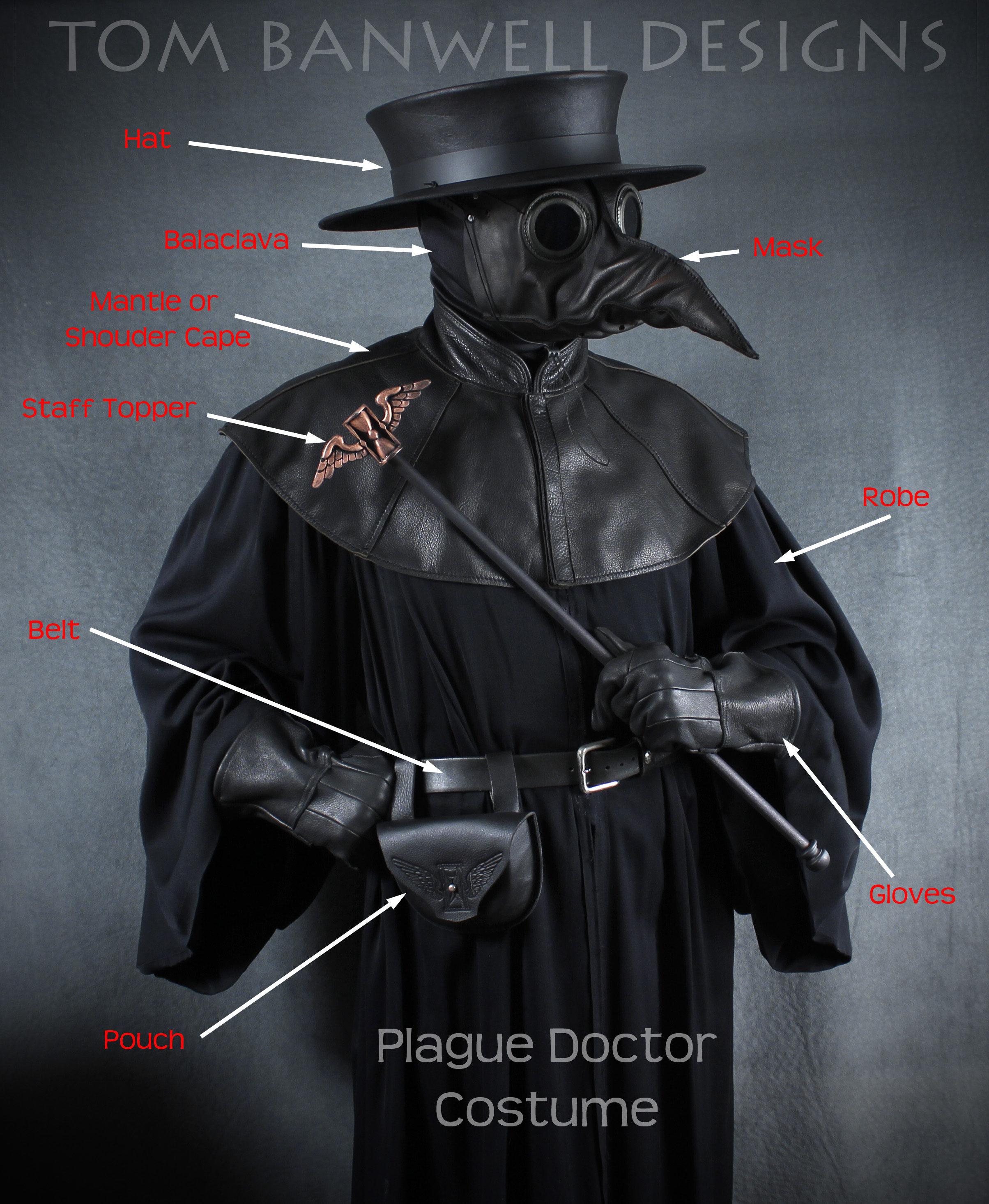 Plague Dr Costume, Schnabel mask
A Schnabel plague doctor mask and costume. (We have other listings for the plague doctor costume if you want a mask other than Schnabel.) The full costume consists of a mask, hat, mantle, robe, balaclava, pouch, and staff. We don't sell belts or gloves, as these are standard items.

We offer the costume in four standard sizes, which are customizable. Choose the closest size. When you add it to your cart you will see a pop up form that allows you to customize it as needed.

SMALL: M/L hat, S mantle, #507 robe, S/M balaclava, 5" embossed pouch
MEDIUM: M/L hat, M mantle, #601 robe, S/M balaclava, 5" embossed pouch
LARGE: M/L hat, L mantle, #604 robe, L balaclava, 7" embossed pouch
EXTRA LARGE: XL hat, XL mantle, #607 robe, XL balaclava, 7" embossed pouch

You also need to choose colors for the mask and staff topper. The hat, mantle, robe, balaclava and pouch come only in black. If you don't specify we'll send the defaults which is black for the mask, and antique gold for the staff topper.

These are your choices:

Schnabel mask:
Black (with gray lenses)
White (with red lenses)

Hat:
Medium/Large (fits 23½" and smaller)
Extra Large (fits 23½" and larger)

Mantle:
Small 14" neck and smaller
Medium 14" – 15½"
Large 16" – 17½"
Extra Large 18" – 21½"

Robe:
#507 for 5'0" – 5'6" height
#510 for 5'3" - 5'9"
#601 for 5'6" – 6'0"
#604 for 5'9" – 6'3"
#607 for 6'0" – 6'6"

Balaclava:
Small/Medium
Large
Extra Large

Pouch:
5" high or 7" high
embossed flying hourglass or plain
https://www.etsy.com/listing/539058098/formed-leather-pouch-for-plague-doctor

Staff topper:
Antique gold
Autumn gold
Pewter
Black
https://www.etsy.com/listing/158686736/plague-doctor-staff-topper-winged

Choosing your hat size: The inside circumference of the M/L crown measures 24"; the inside circumference of the XL crown measures 25½". If your head circumference is larger than about 23 ½" we recommend you choose the XL. The plague doctor has is not designed to fit like a normal hat because it needs to fit over the leather straps and buckle. We have designed it to rest on the top of your head with the chin strap to help hold it on. The sweatband should not be touching your head. It is better to have it too large than too small as it won't fit down on your head properly.

The mask, hat, mantle and pouch are all made of top grain leather. The staff is a cast resin topper on a wooden dowel. These items are made by us in our workshop in northern California.