Plague Doctor's mask in leather Classic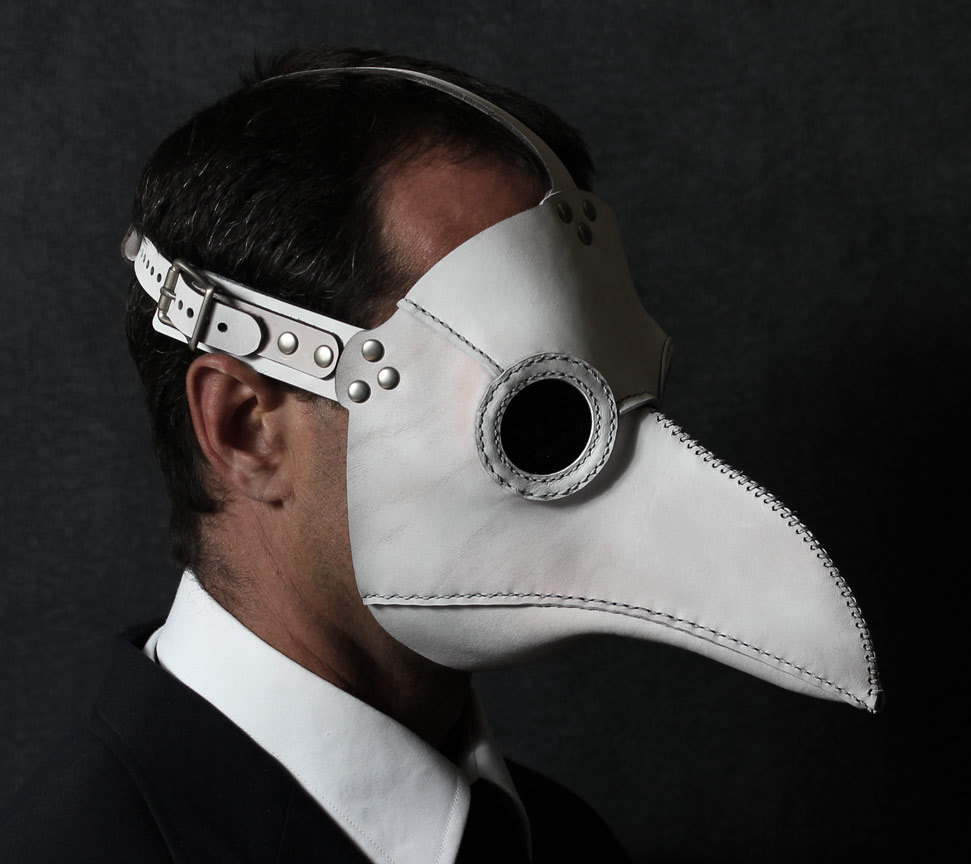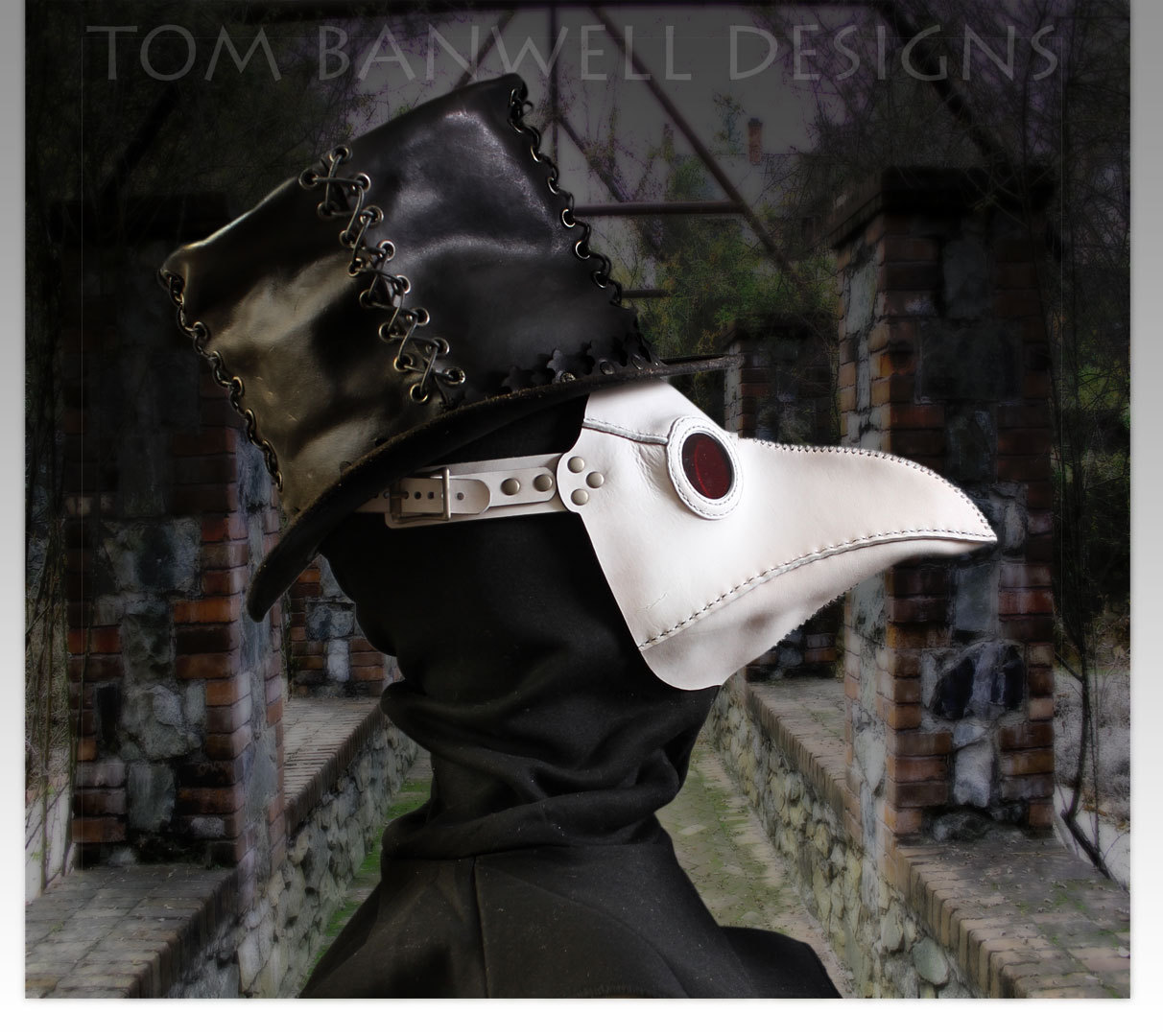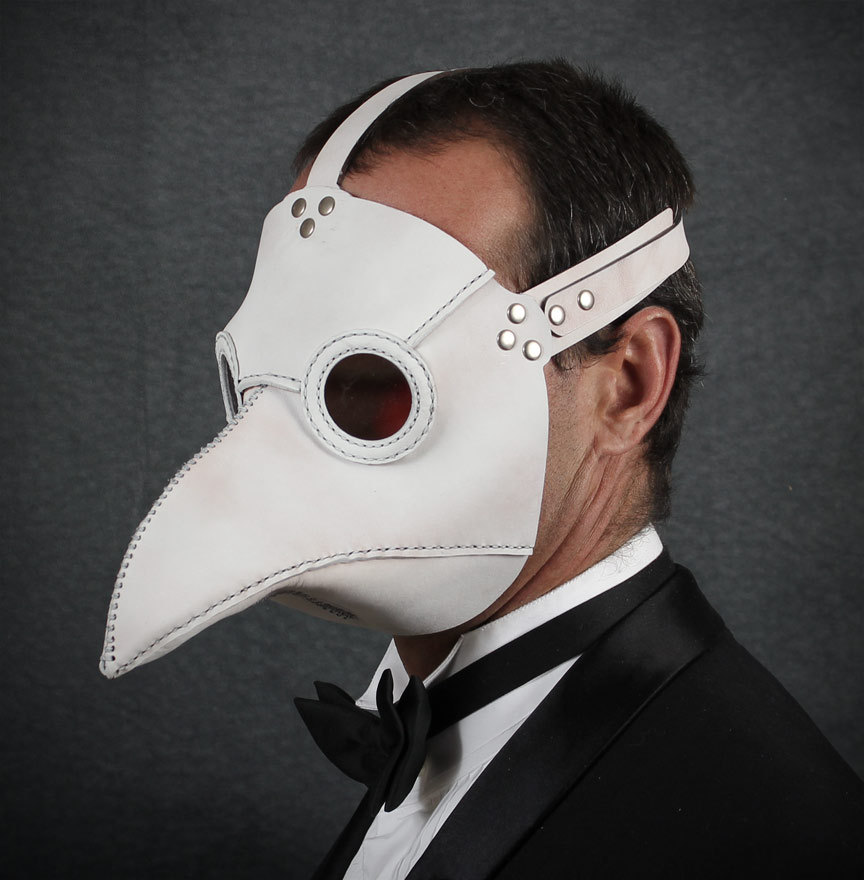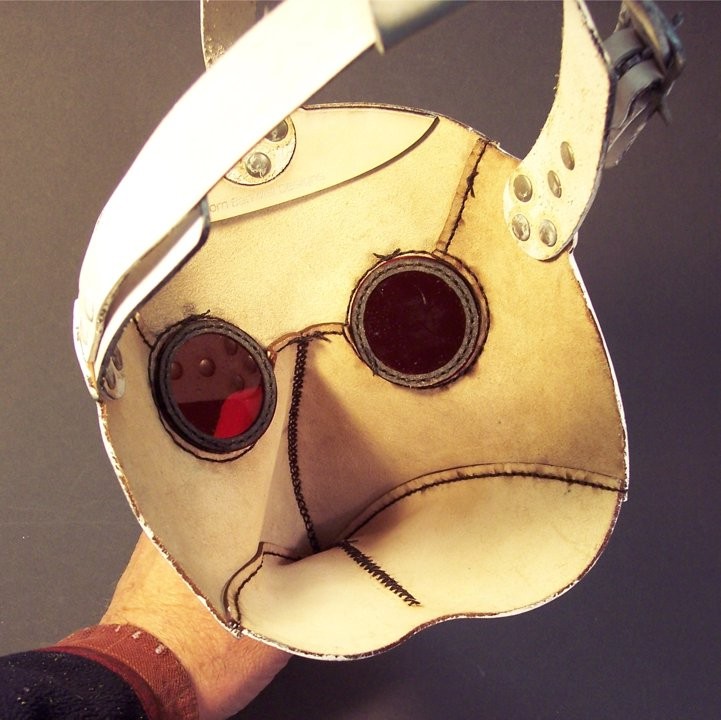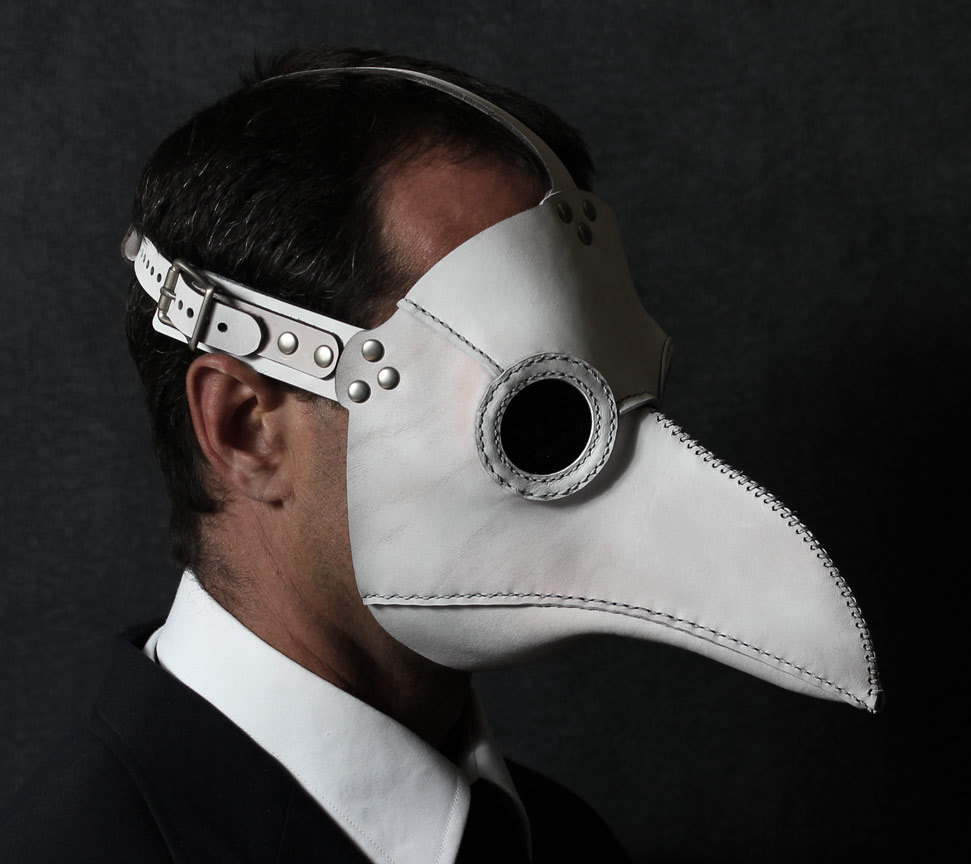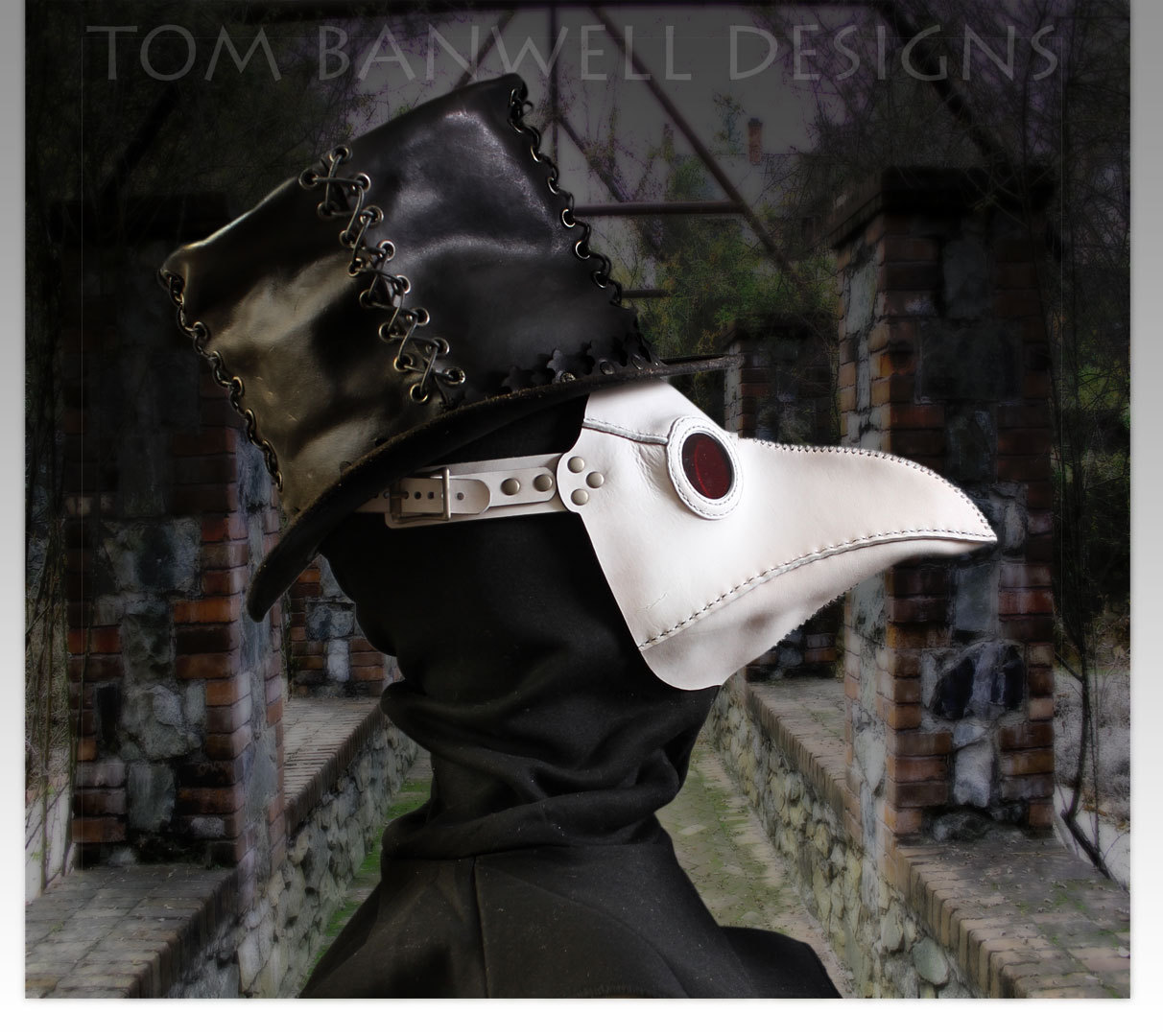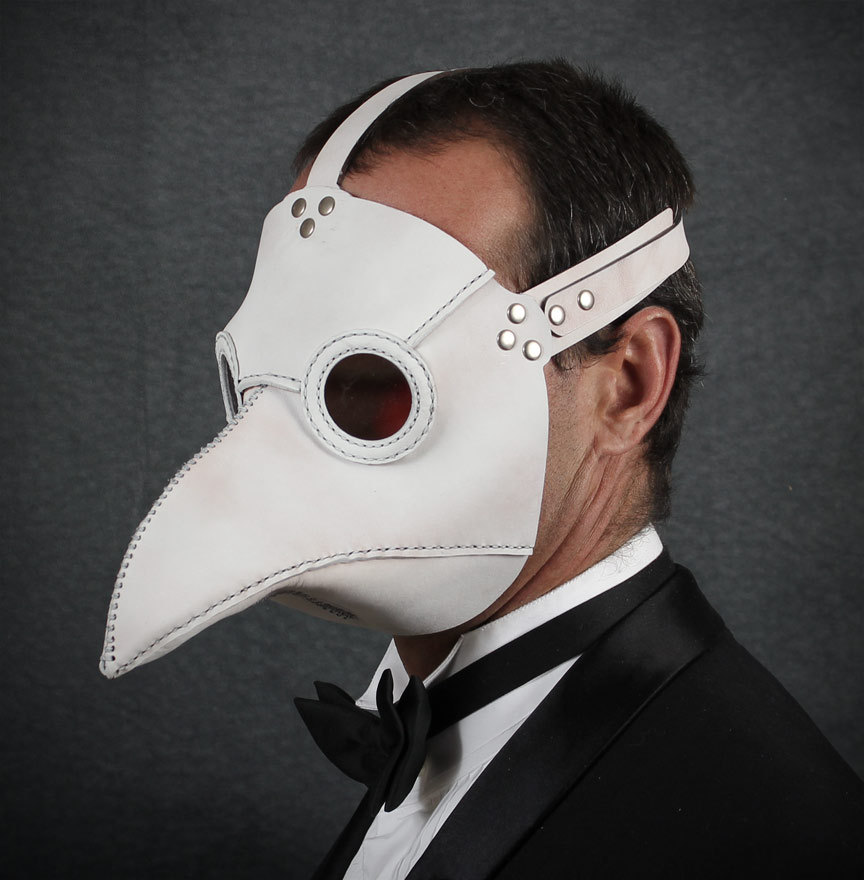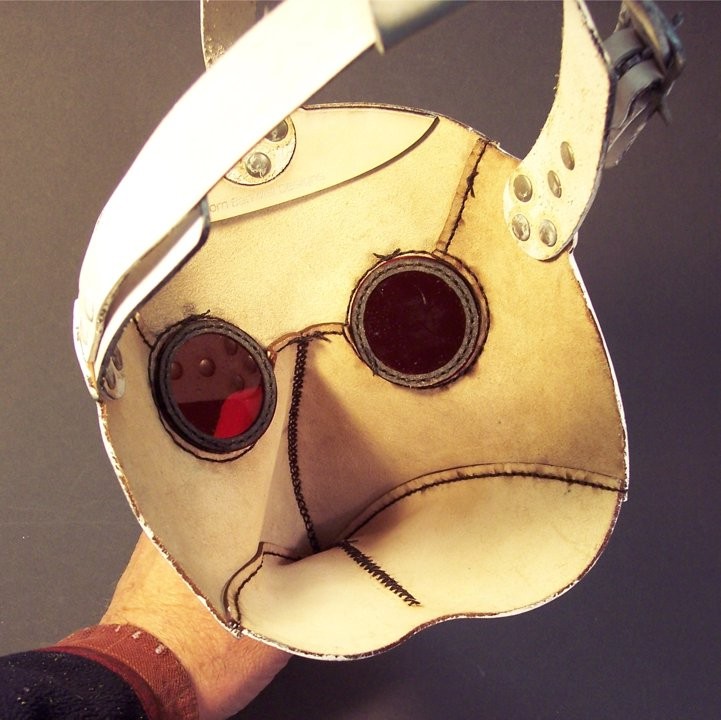 Plague Doctor's mask in leather Classic
This is my take on a plague doctor's mask, based on a real historical mask. It is made of 5-6 oz veg tan leather, handstitched, hand shaped and painted antique white. It adjusts to fit most adult heads. You have a choice of white leather with red lenses or black leather with gray lenses.

For a better view of the same mask in brown watch the YouTube video http://www.youtube.com/watch?v=UNqDs5uv-QE

Mask may vary slightly from photos. Ready to ship.