Miasma with Eyecages, Steampunk Plague Doctor Mask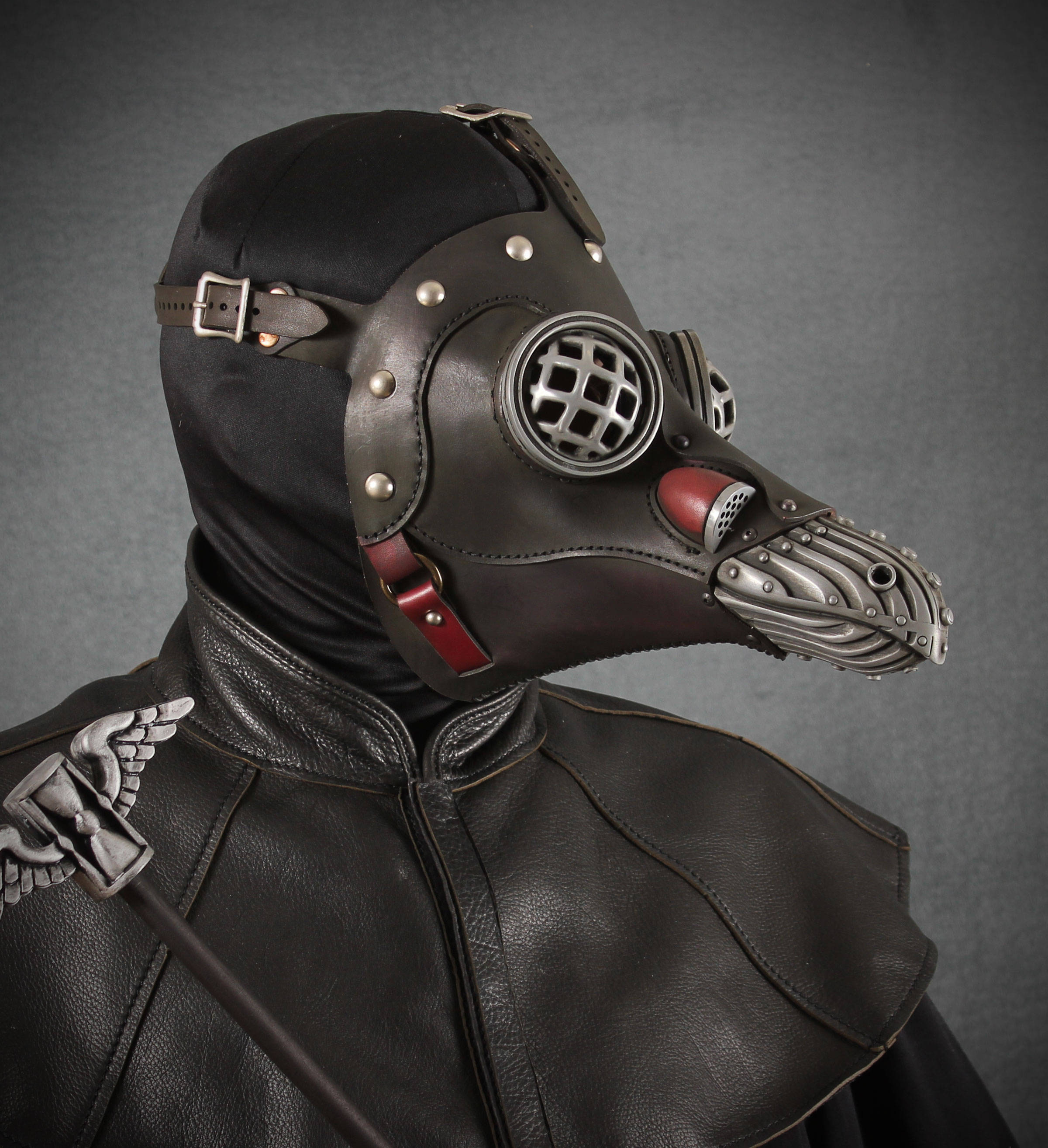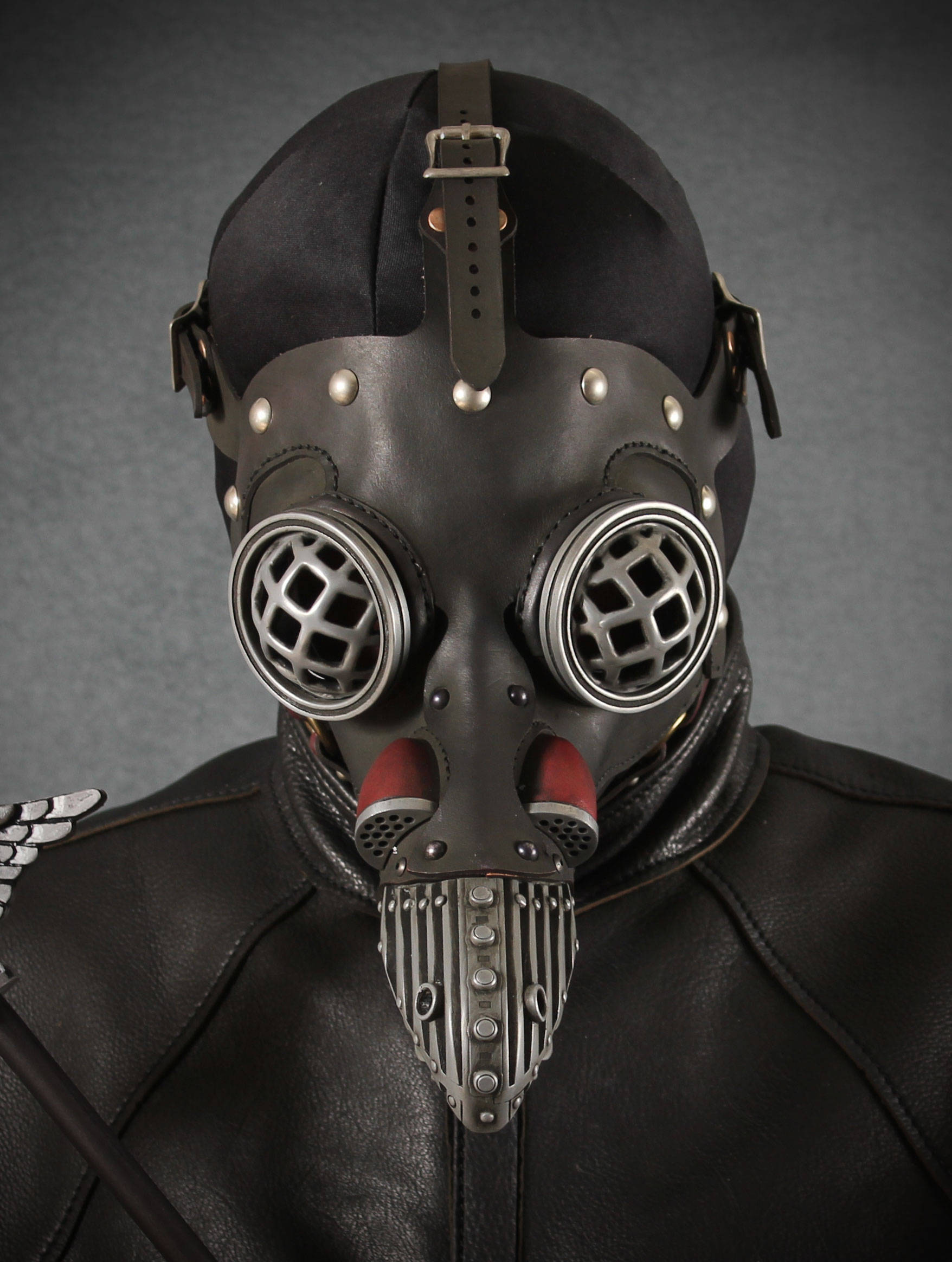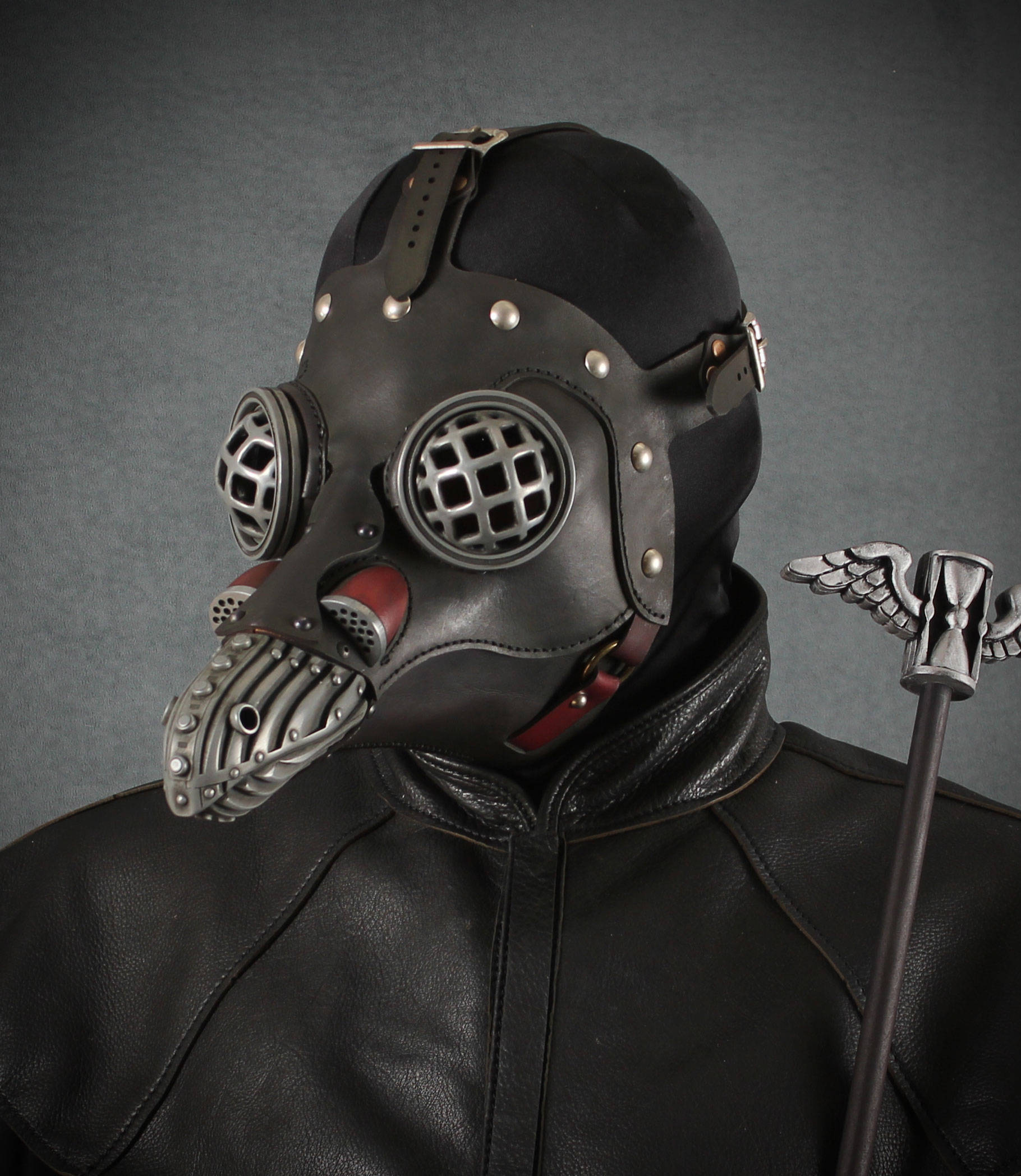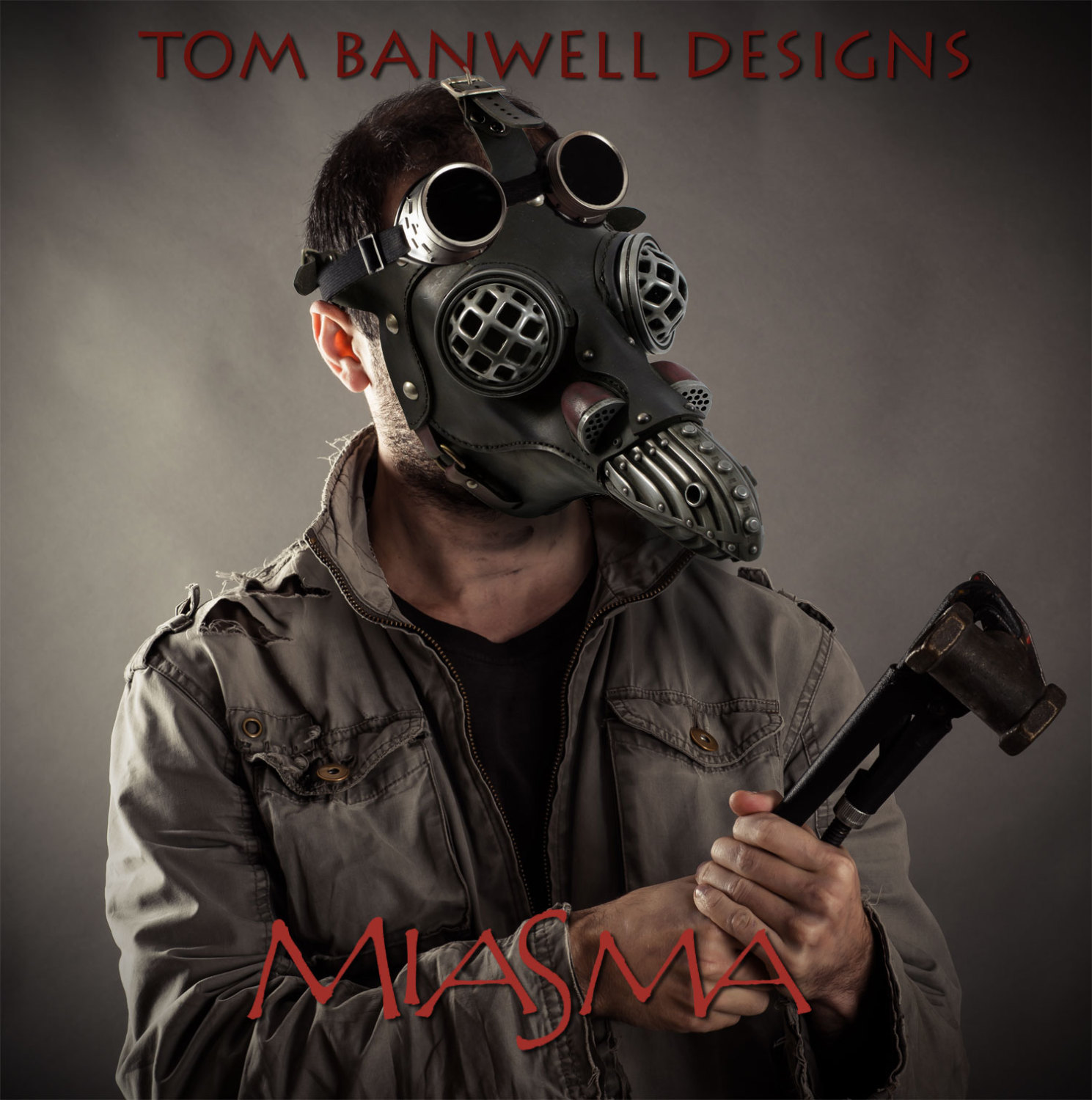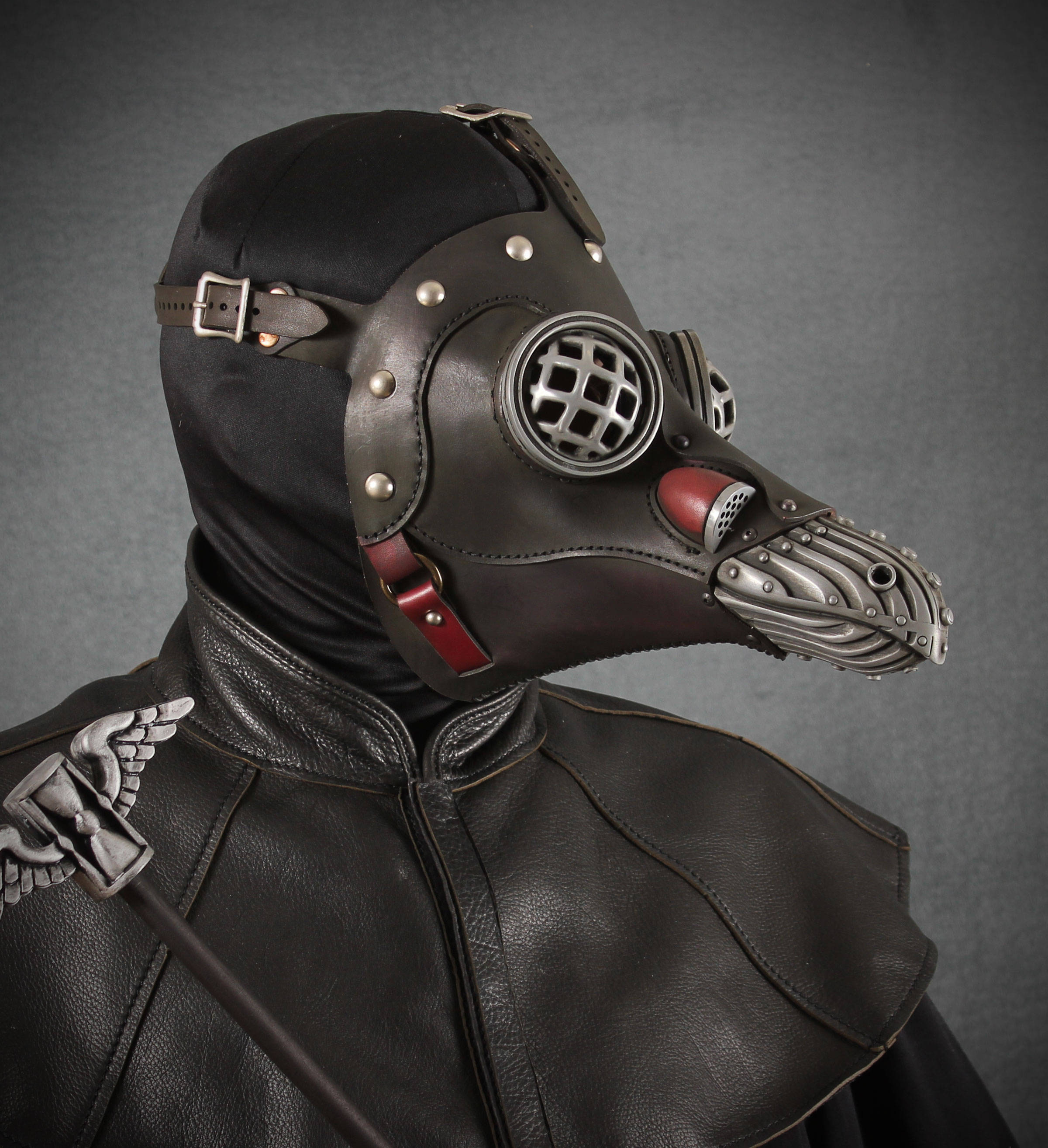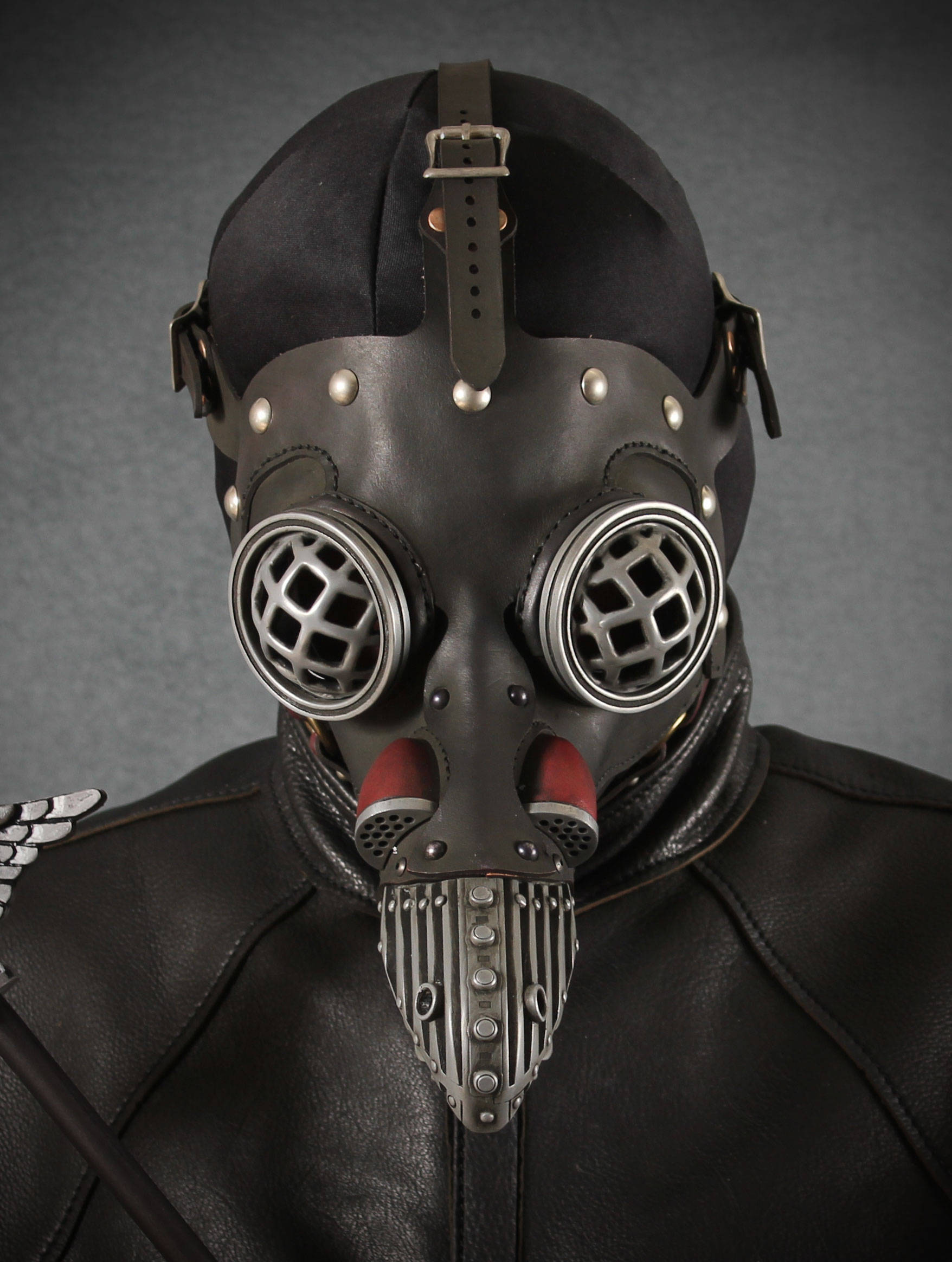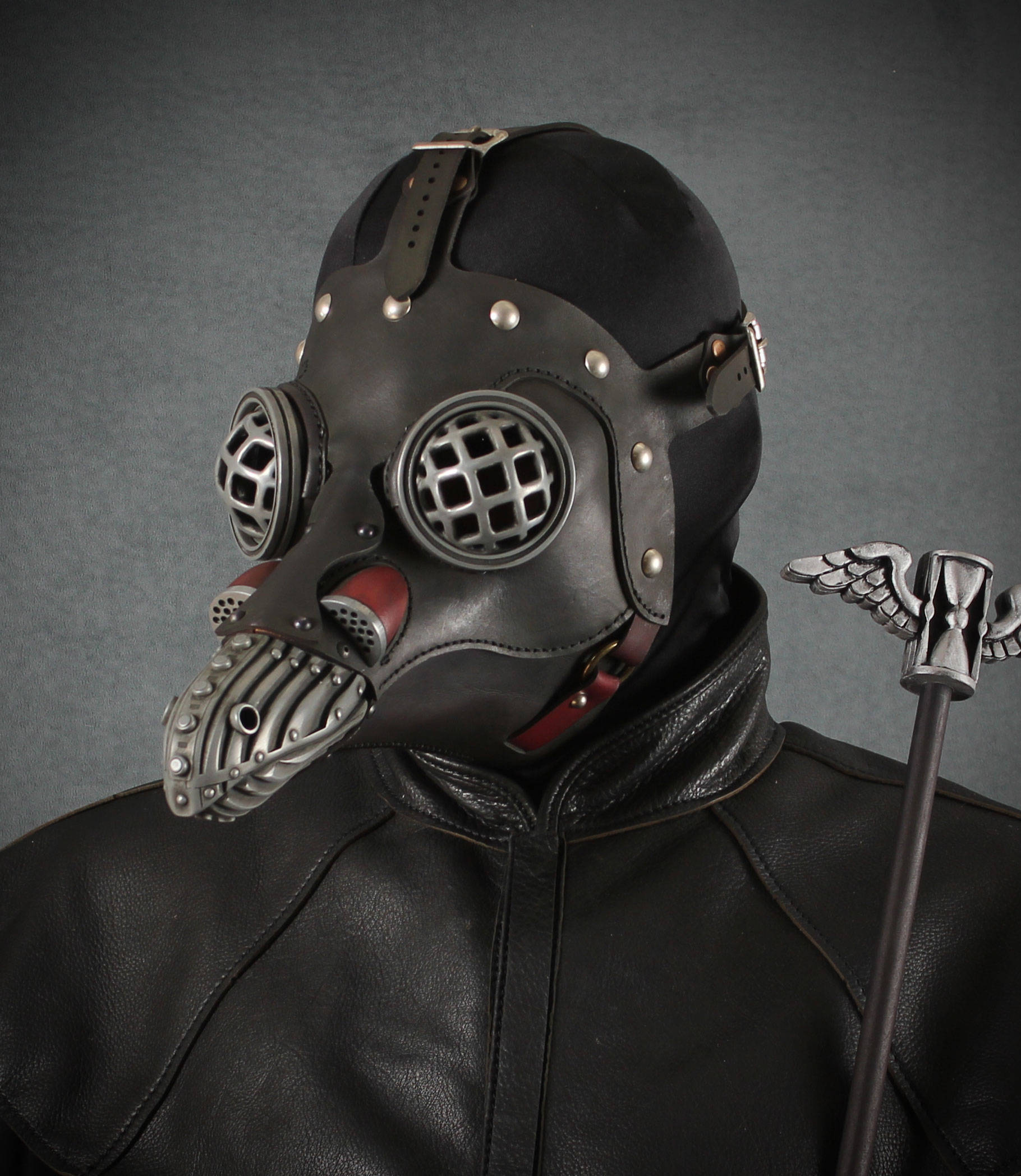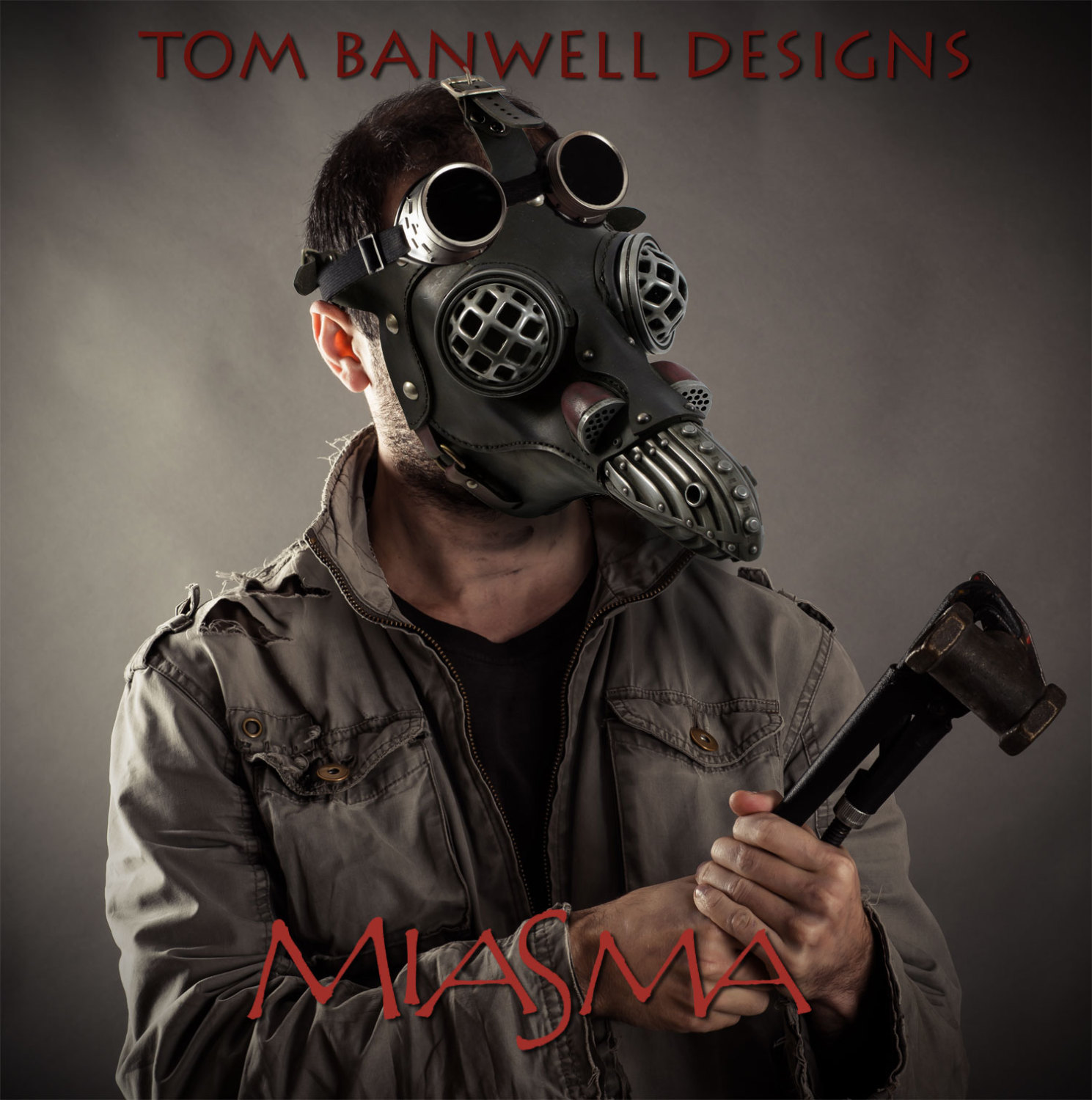 sold out
Miasma with Eyecages, Steampunk Plague Doctor Mask
This is Miasma, a steampunk plague doctor mask. Made of medium weight veg tan leather with cold cast aluminum eyepieces. beak and ventilators. Steel dome rivets and buckles, and solid brass rings, complete the look. This mask is all handstitched with waxed thread. The domed cage eyepieces make it hard for people to look in, but fairly easy for the wearer to look out. There are no lenses, so nothing to fog up. The three straps are adjustable to fit most adult sized heads. The leather was dyed violet and red, then antiqued black over that to give the mask a look of antiquity. There are two neoprene rubber pads, one for the forehead and one for the chin.

Mask may vary slightly from photos. This item is a mask only. Neither the balaclava nor the hood are included.

Reviews for Miasma:

5 stars...Finally took the plunge (read: made a decision) and got the Miasma Plague Doctor: super d@mn cool, excellent craftsmanship and the folks were very helpful & patient along the way. I'm very pleased with the purchase *and* finally getting Tom's work in the collection here- thanks you guys! --Helldresser

5 stars...The mask looks great and feels very solid. Here's a photo of my S/O trying it on with his hood. Also showed up super fast. --TrelutoPop

5 stars...amazing quality. well worth the money. scared many children with it --Io C.