Formed Leather Pouch for Plague Doctor Costume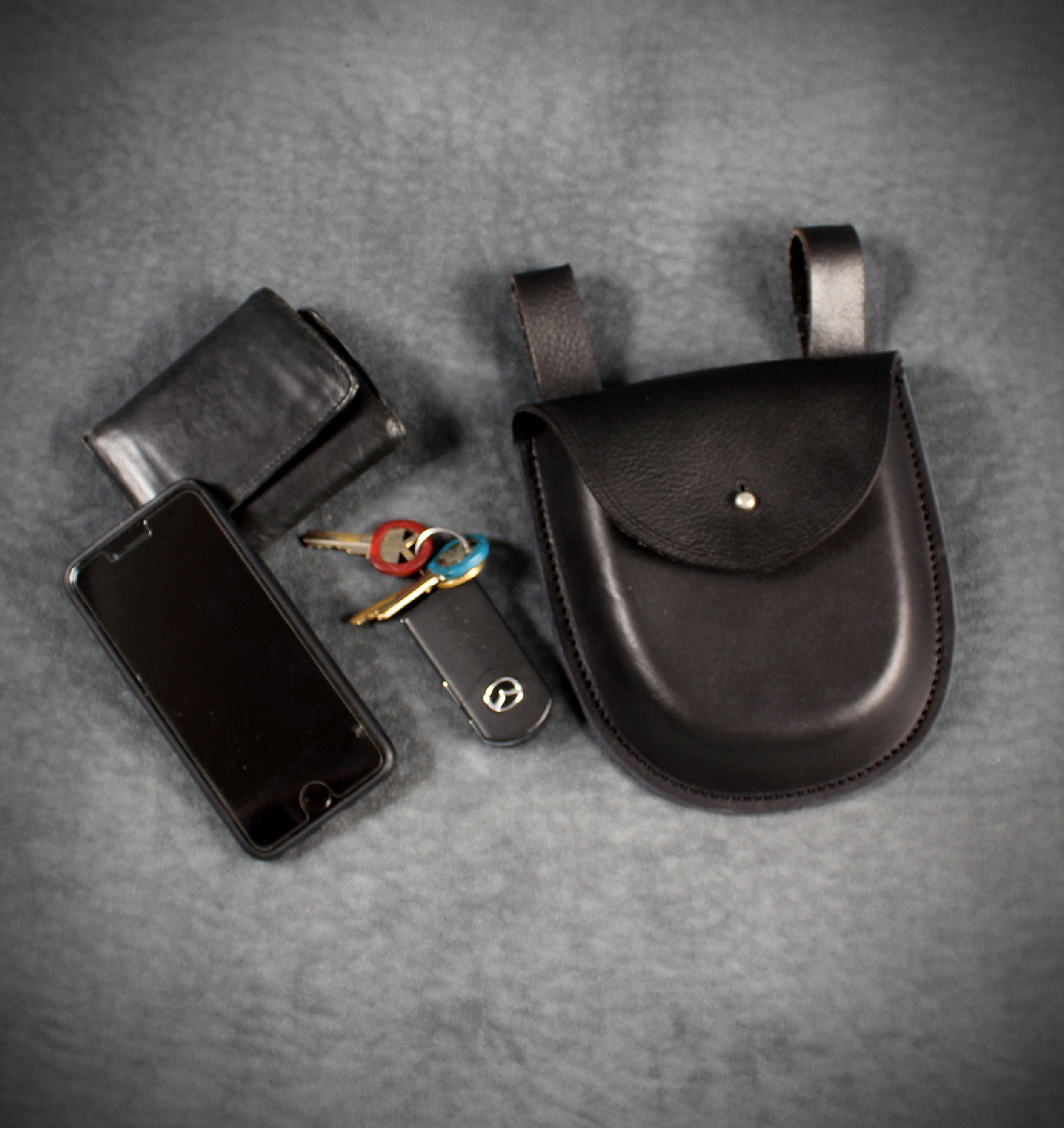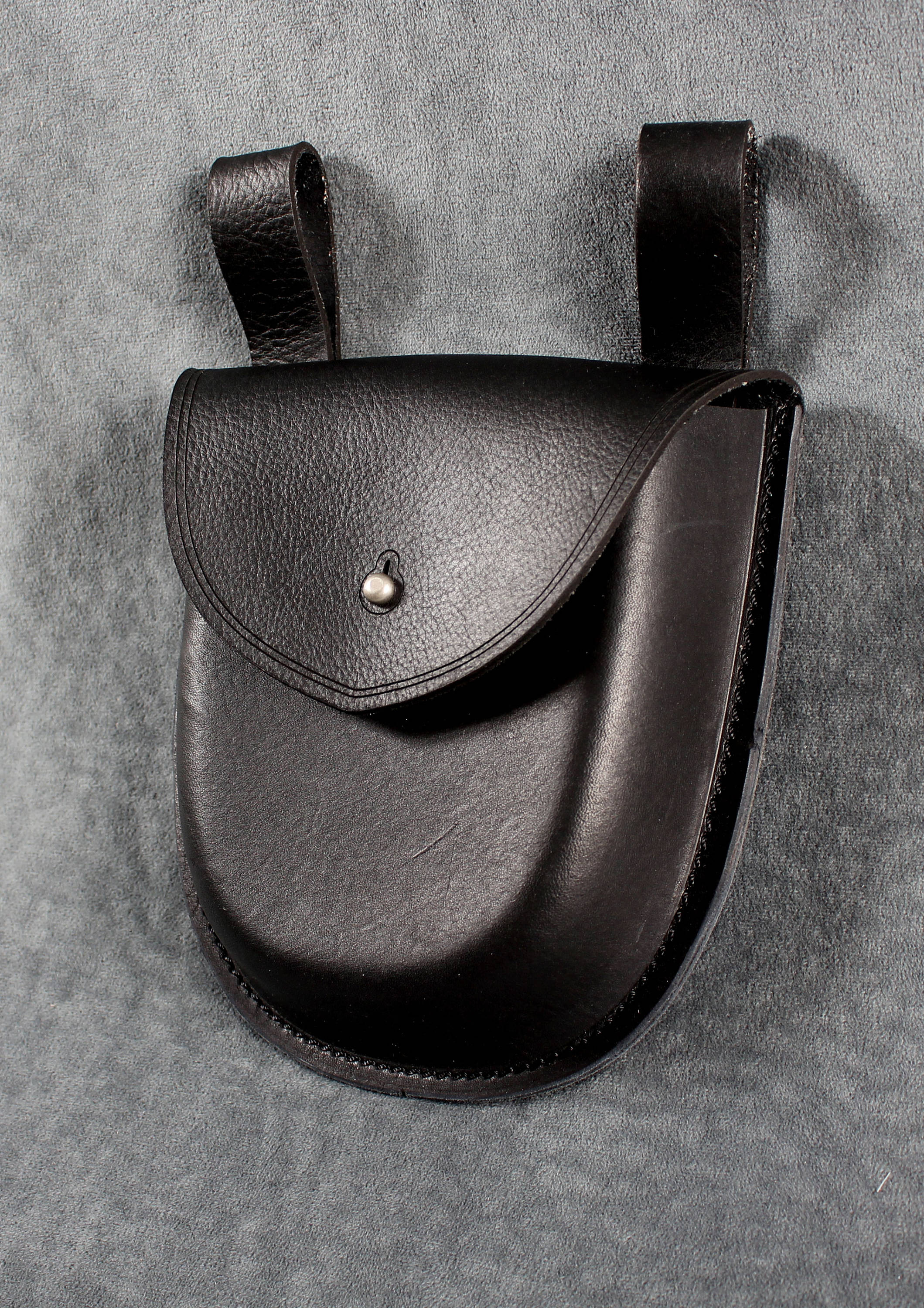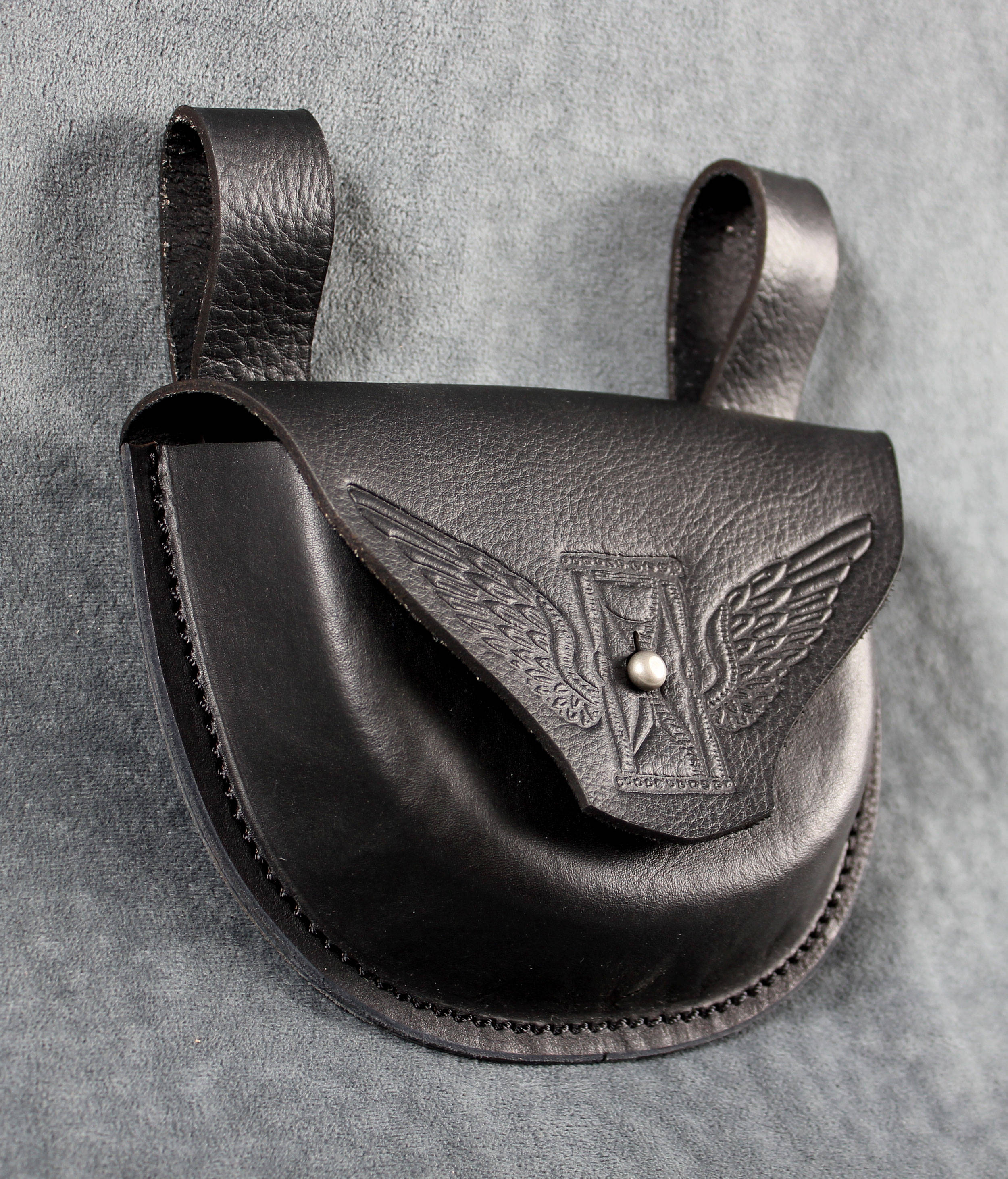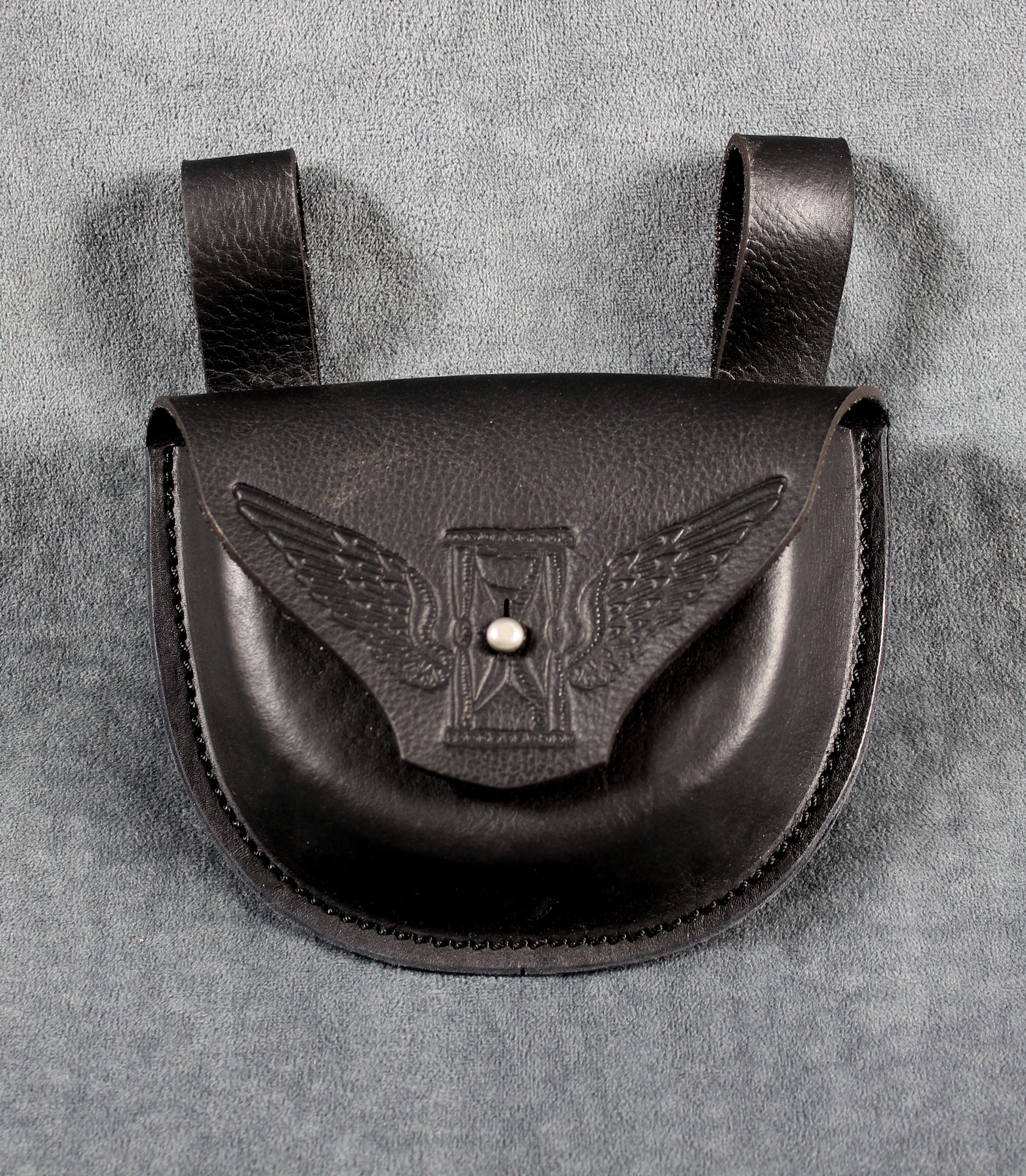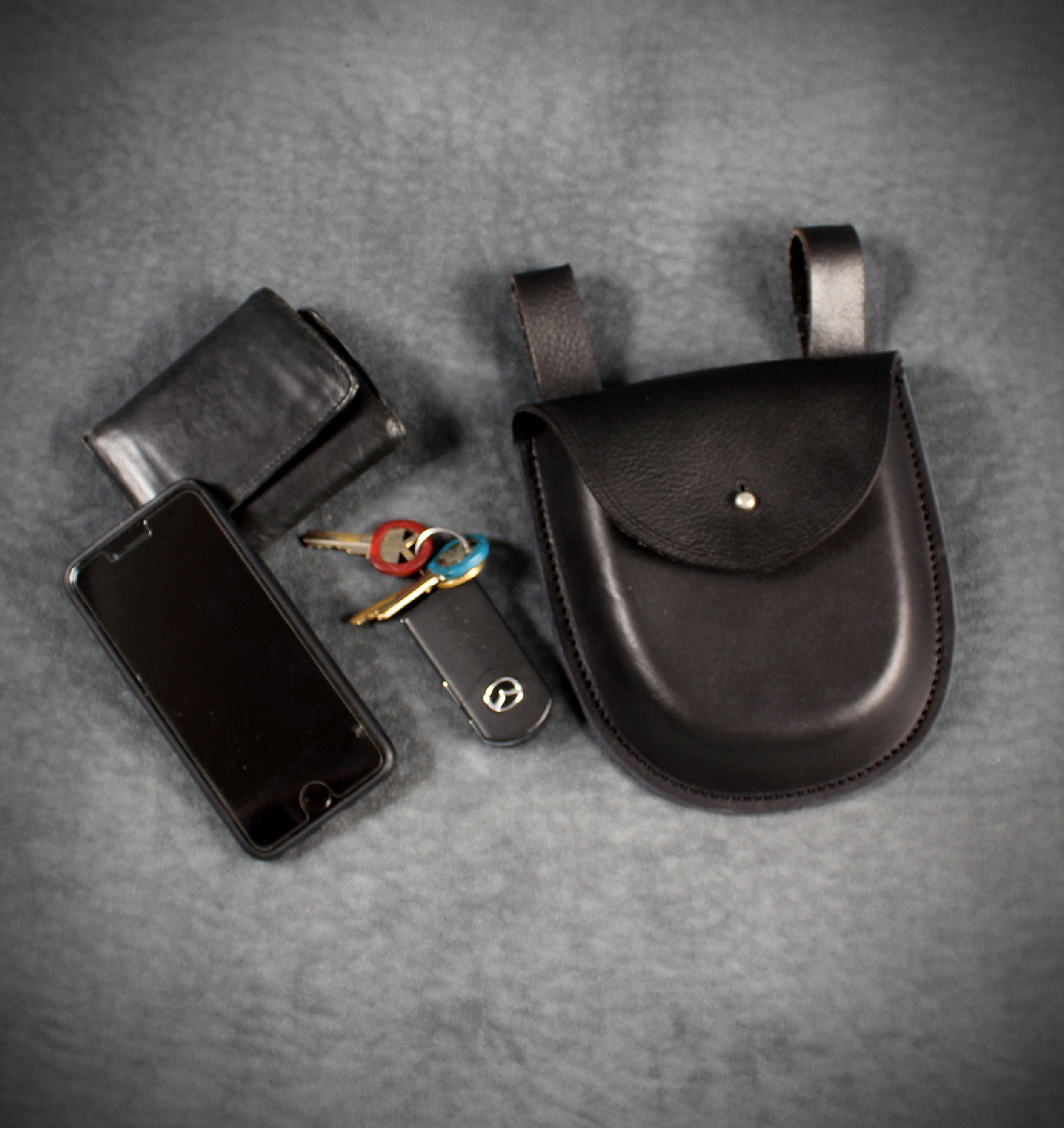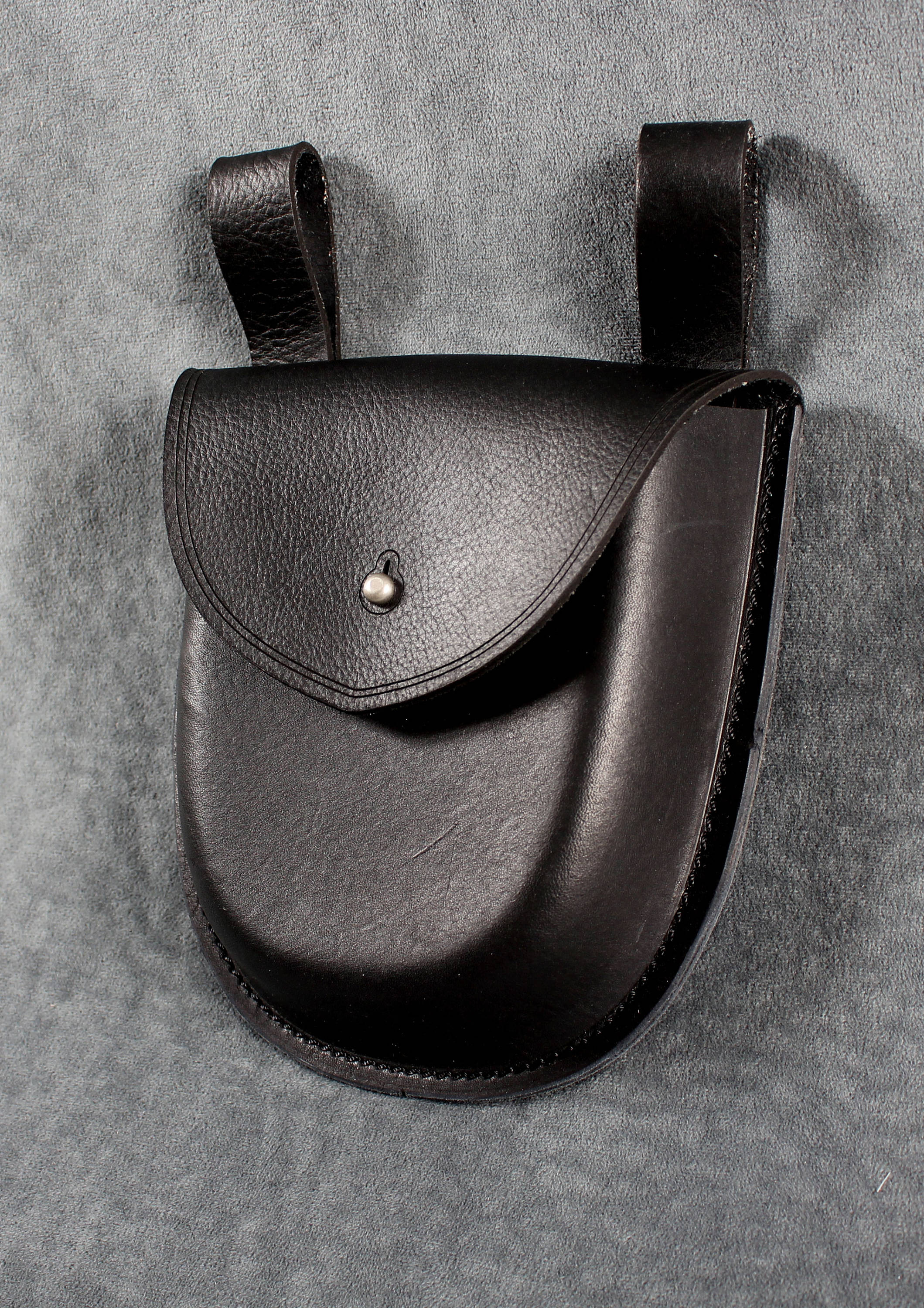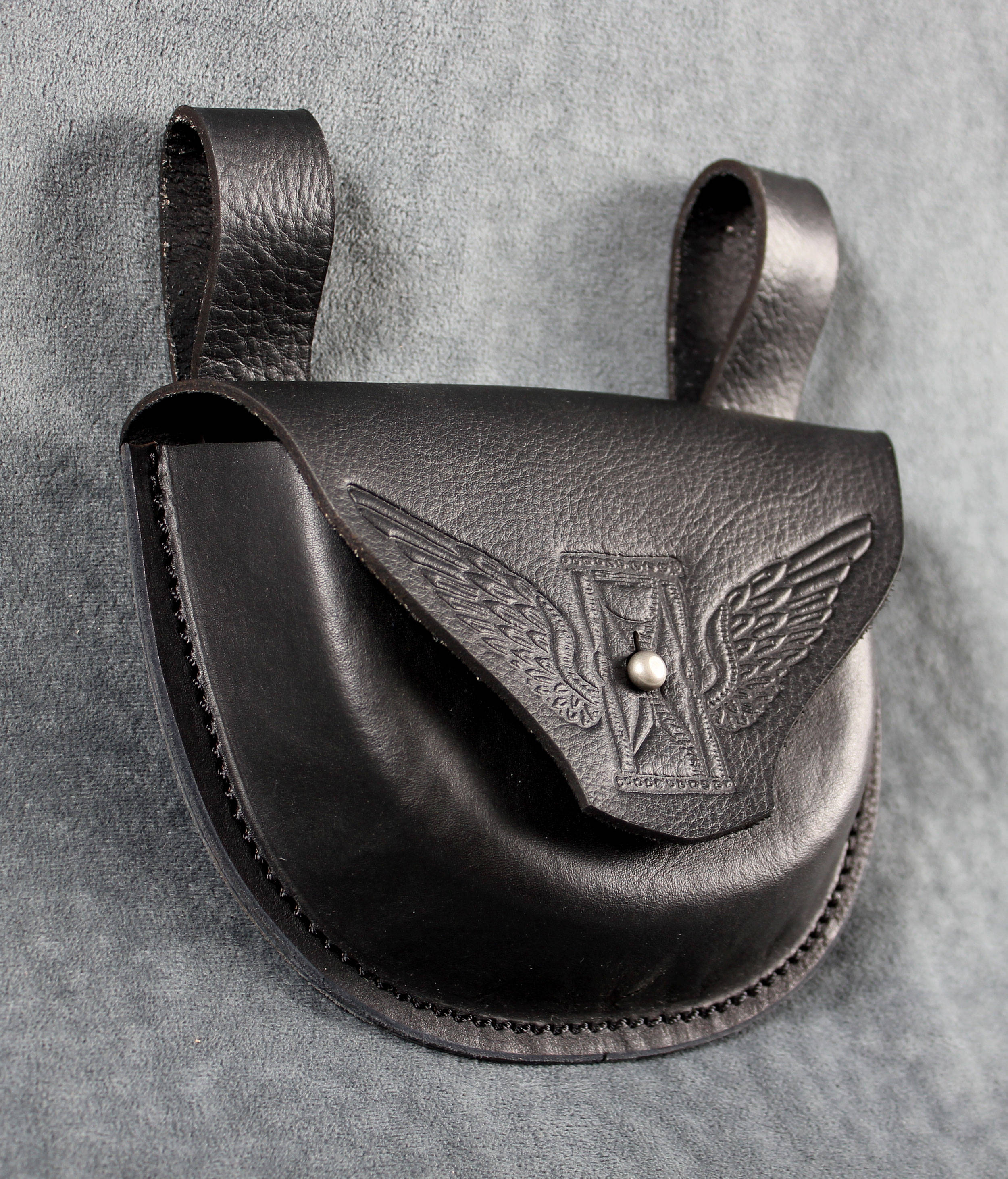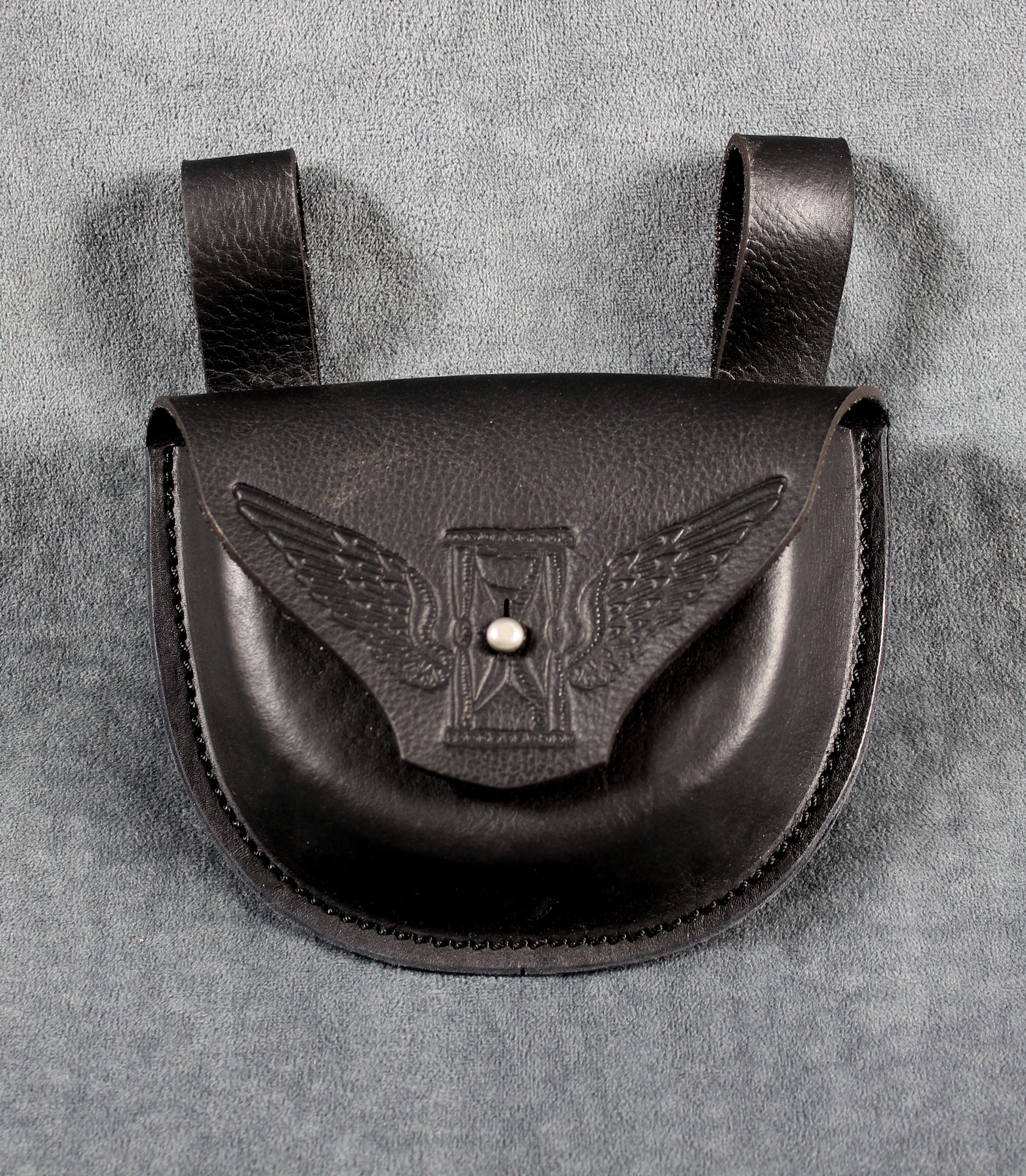 Formed Leather Pouch for Plague Doctor Costume
This listing is for your choice of one pouch. These pouches are designed to accompany your plague doctor (or medieval) outfit. They are made of vegetable tanned cowhide that is wet-formed over a wooden block. The leather is soft yet sturdy, with a beautiful natural distinctive grain. Each pouch has two belt loops which will accommodate a belt up to 3" wide. The flap is fastened by means of a metal stud.

They are available in two sizes: The shorter is about 5" tall not including the straps, and the taller is almost 7" tall not including the straps. Both sizes are about 6½" wide. The shorter 5" can hold your wallet and keys but is too small for an I-phone. The taller 7" can hold an I-phone, wallet and keys.

The also come in two styles: Plain with two incised lines running around the flap, and Hourglass, with an embossed flying hourglass, a medieval symbol for "time is fleeting".